Ely is famous for several things but one of the main ones is: its cathedral.
Founded in 672, it stands atop a hill in the flat landscape of Cambridgeshire. It has been likened to a ship: The Ship of the Fens. I see it every day and it stone pervades any walk I take around the small city.
Initially, I photographed in the cathedral in colour. This is my second attempt at capturing something of the majesty of the building, this time in black and white.
The following photograph was taken on a walk, back from the garage (had to take the car in for some work) and it's the one I really like.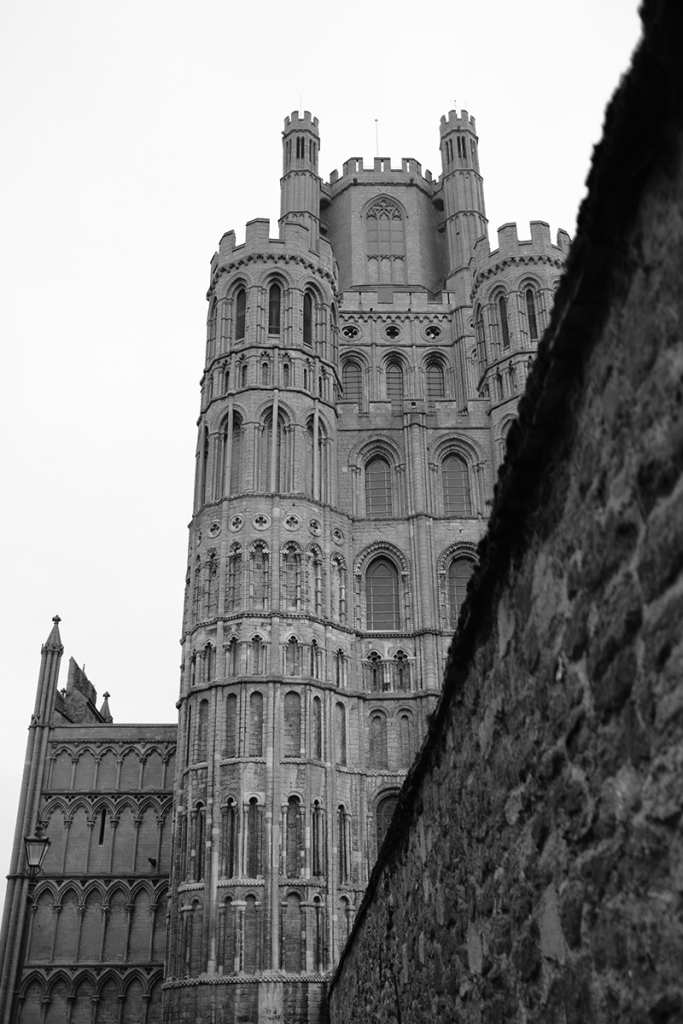 Go to murpworkschrome to see further images of the walk's Ely cathedral.
Peace and photography
rp