My Ely cathedral photograph – the cathedral must have been photographed millions if not multiple millions of times, like many other sites of interest; in Britain and around the world. So, with that said, how do you take a photograph and make the subject look different, or fresh or up to date?
I approached this from the perspective of, a forced perspective.
The cathedral is imposing and one thing that people do when they visit is look up. Driving toward Ely, the cathedral presents itself, in its entirety but from a distance, its true nature is not revealed. It's only when up close that the vast stone building shows its splendour. However, up close when having approached from High Street, the human eye cannot take in the whole. And, while the walls of cream stone are interesting, especially as some have stood since 672 AD, looking up to one of the two towers is a natural thing to do.
So, I've added to the millions of photos of another site of interest. I like to think my Ely cathedral photograph of the West Tower as a positive addition.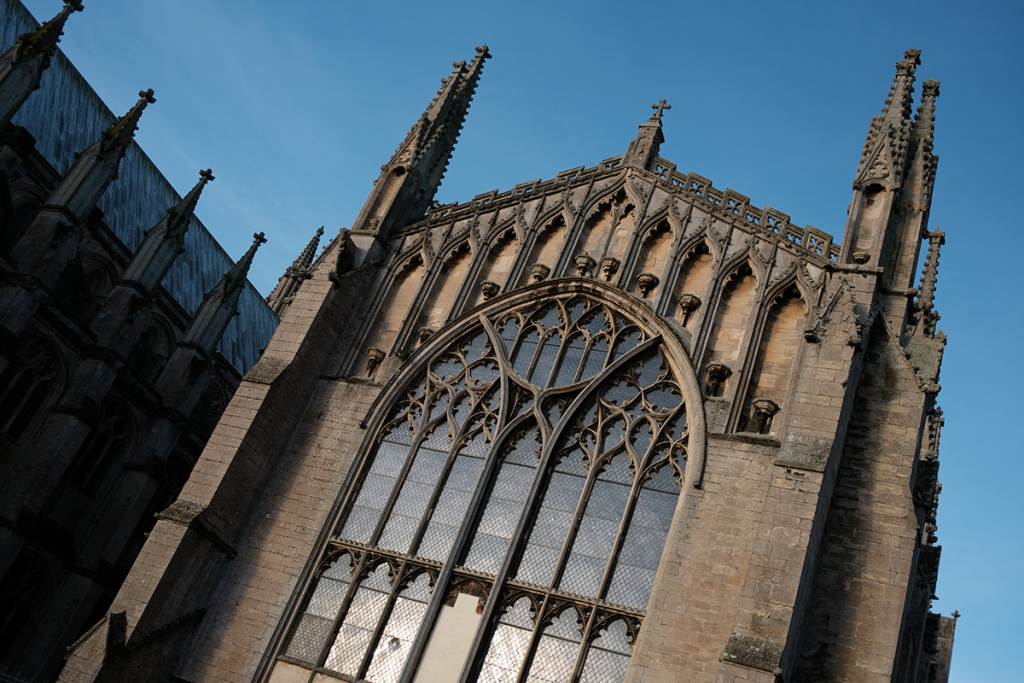 Peace and photography
rp