I recently got the opportunity to view and photograph a Suzuki Jimny First gen. It was at at the Suzuki dealership; Hilton Suzuki in Bishop Stortford.
I was there, as mu and I were purchasing a Suzuki Jimny but Fourth Gen – JB74. It is the best car we have ever owned. It was the best experience of buying a car, ever. Thanks to the salesperson Martin. Second to none. We drove away with a dream (more of that to follow) but not until after capturing the following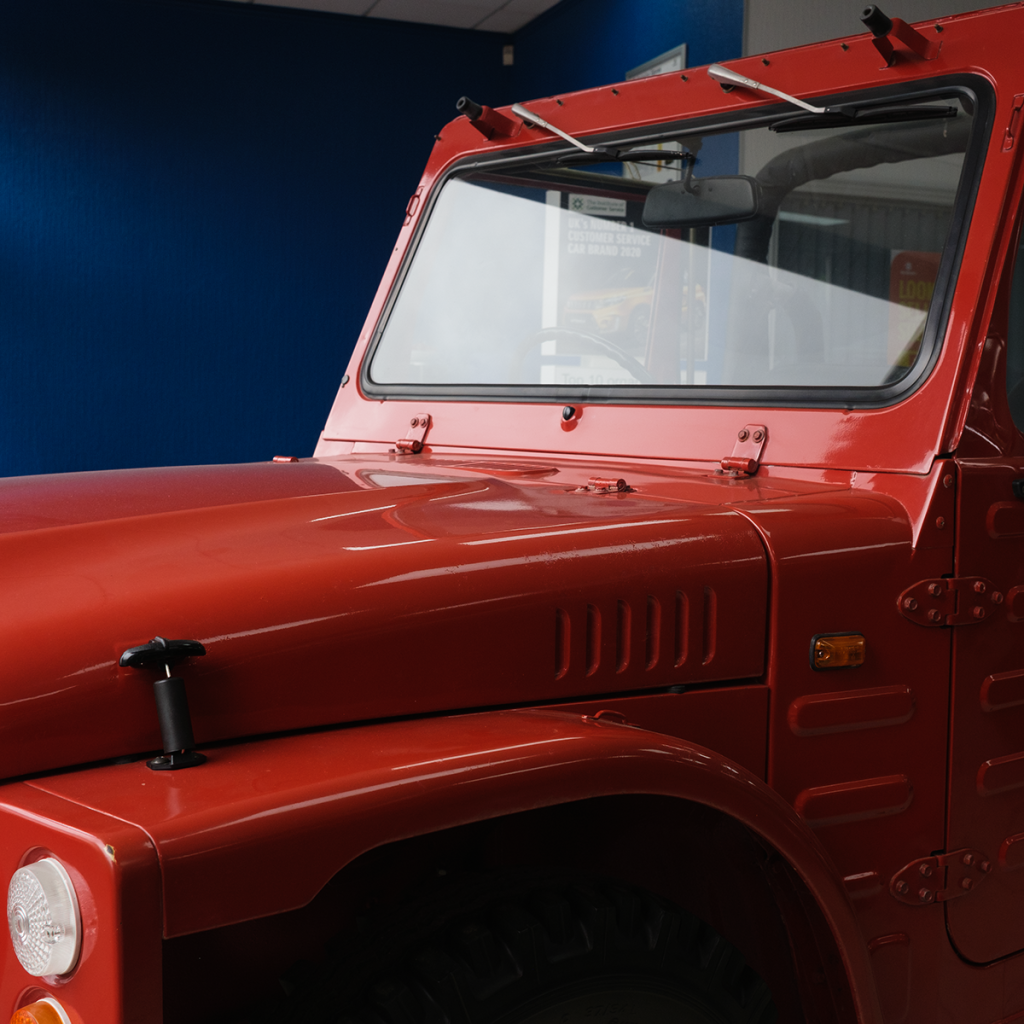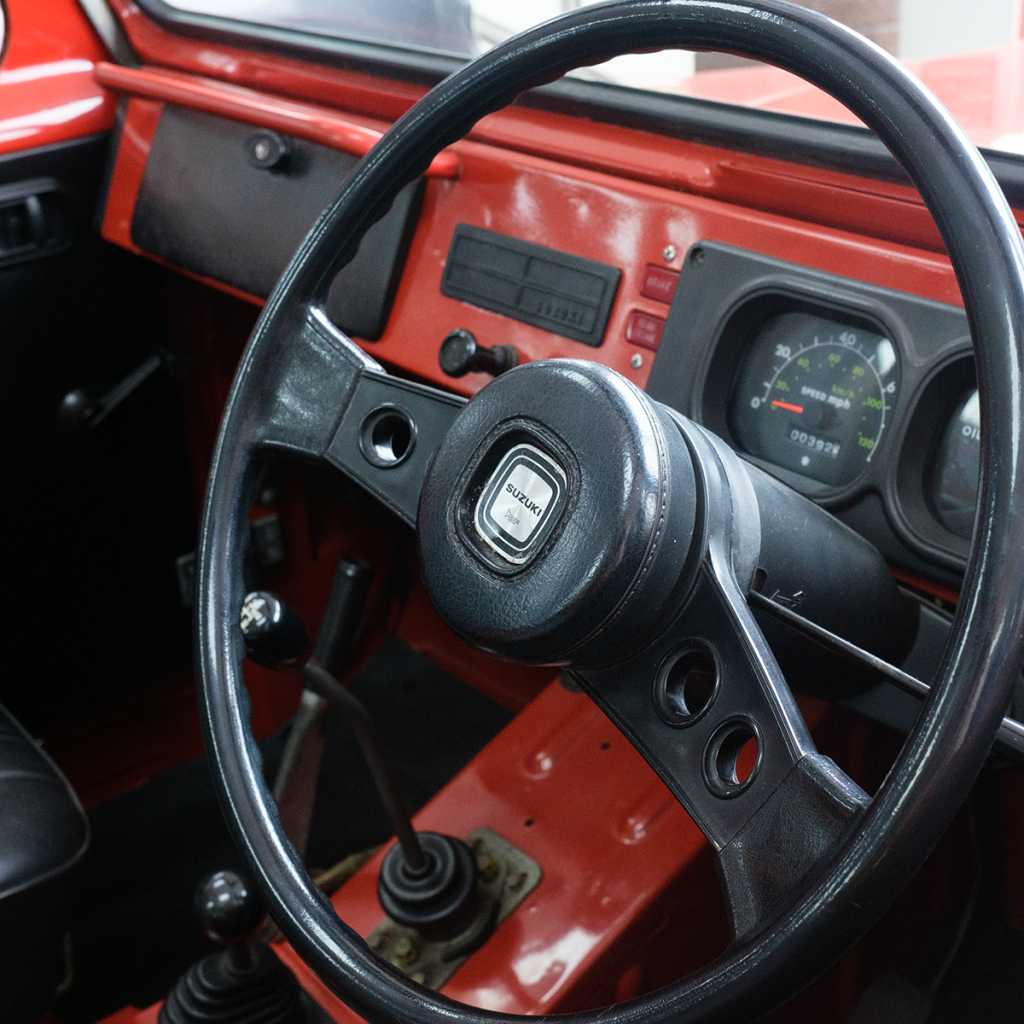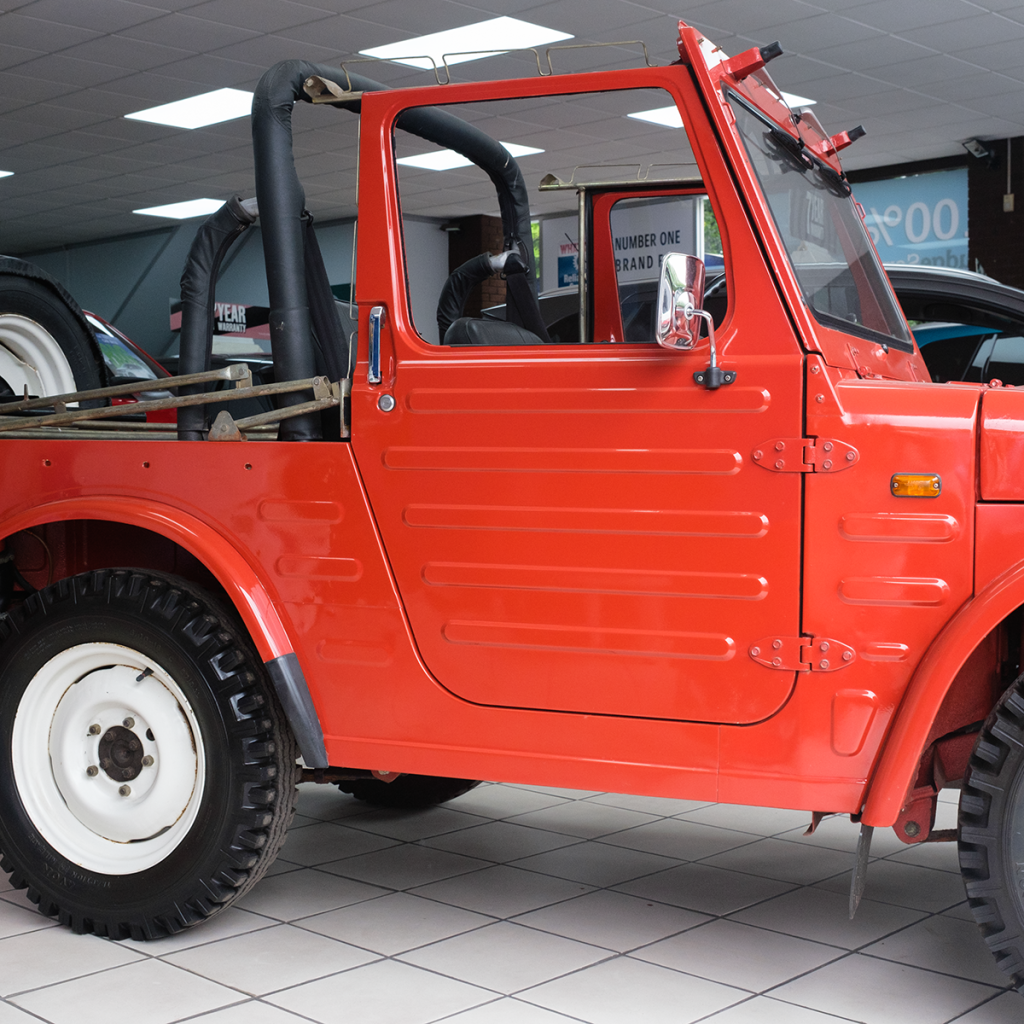 This 1981 LJ is effectively a new car – ultra, ultra low mileage (less than 400!) and, it is for sale!
If you want a Suzuki then we can highly recommend Hilton Suzuki, Bishop Stortford. Ask for Martin.
This is only the second car I've photographed (the first was a Morris Minor) but I'm pleased with the results. Go to murpworkschrome to see all the photos…
Peace and photography
rp