OK, so I said in A New Beginning "…my iPhone 11 but I look to leave this behind and use the GR II exclusively." but I thought I'd post this one last shot. Well two, actually.
The reason for this is that it is one of those shots where I can't decide whether it should be in colour or monochrome. So I'm posting both – Street Lines in the Wet
Colour Image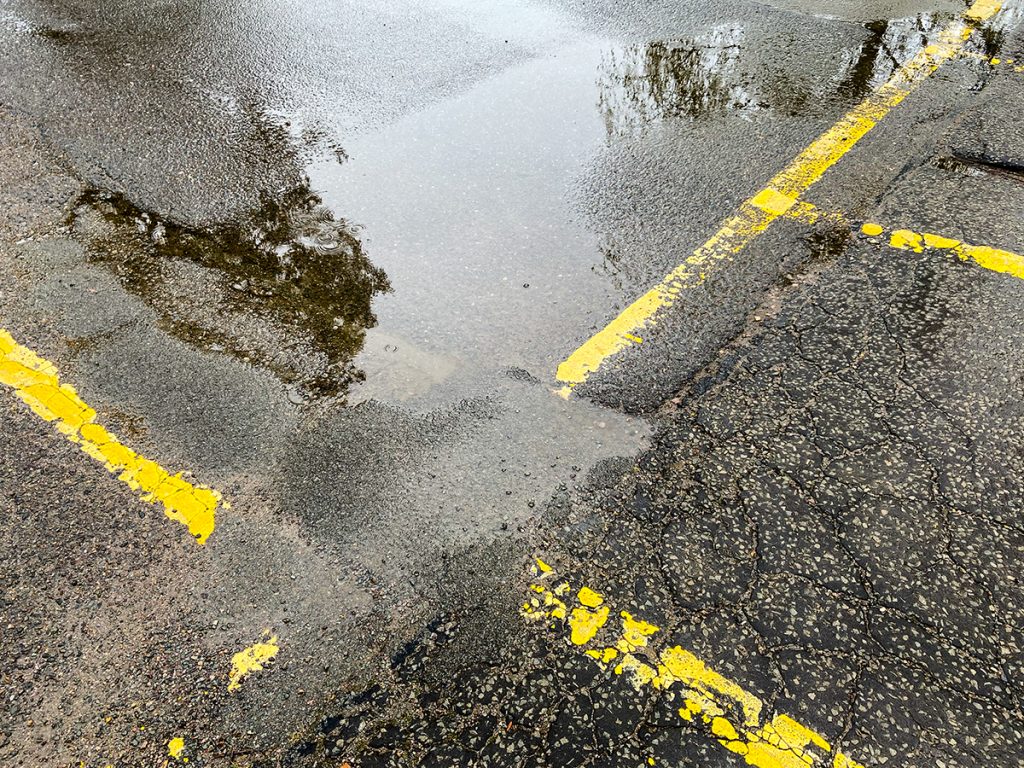 Black and White Image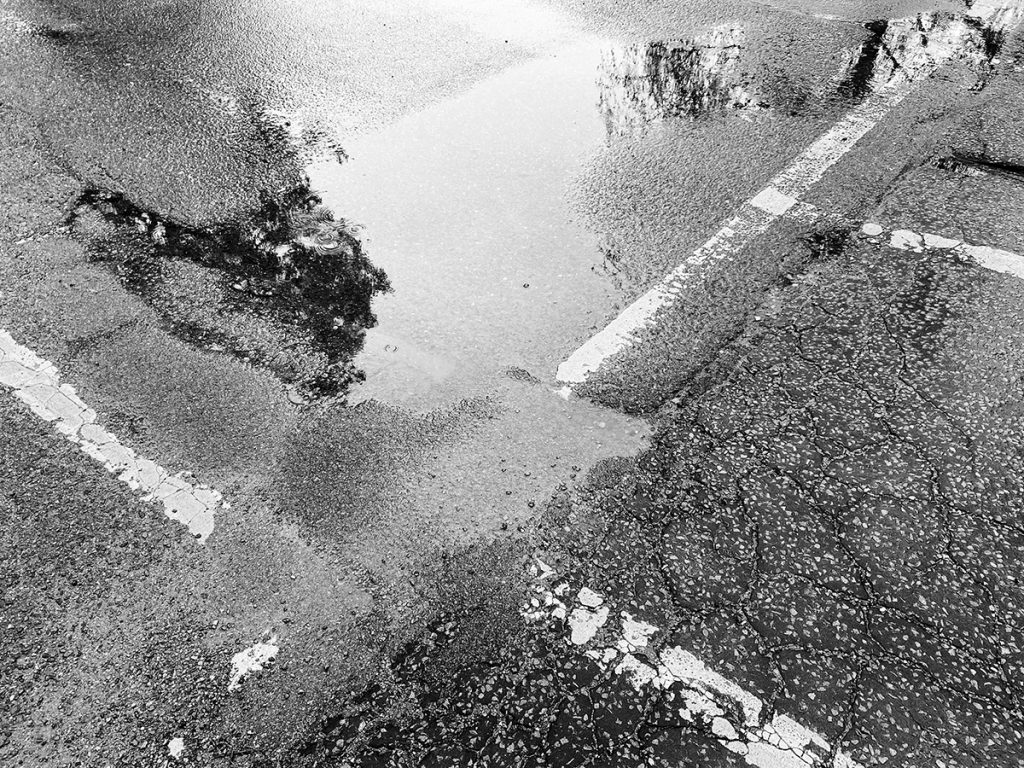 The colour image carries important information as it shows the yellow of the line marking and immediately triggers a recognition. The black and white image gives a graphically strong message. The lines being white could work as white lines are used in this context. So, although not conveying the same information as the colour image, it works visually.
I can't decide between the two. A dilemma for One last 11 Shot.
Peace and photography
rp