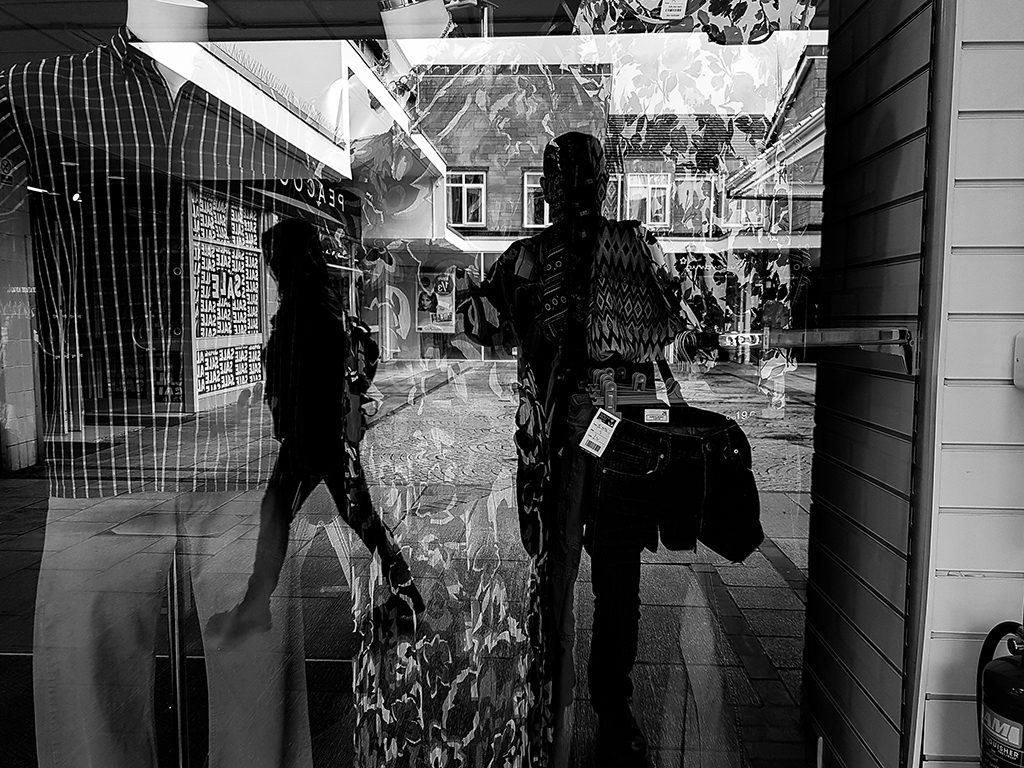 23 July 2017
This is murpworks! mu + rp = works.
murpworks is the creative home of artist mu and writer rp. Together, we make up murpworks (as we go along). mu draws, paints, animates & builds, rp photographs, writes & tries to co-ordinate. There are a whole load of influences – many and varied.
The picture says everything we want it to.
There's animation in the form of a Walk Cycle, there's anonymity but also a knowingness, it's nowhere and everywhere, it's cluttered but there are clear forms, it's black and white but appears colourful…
The black and white picture was taken in Warminster, South West UK. It's location was more quixotic, rather than exotic.