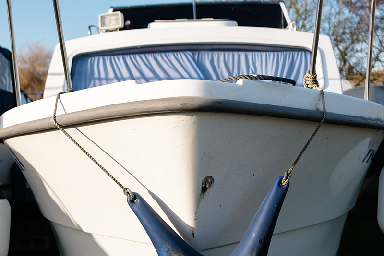 I live on a boat. A narrowboat called Silverdale to be precise, along with mu. We float on water and there are boats are all around us. The marina, we live on, just off the River Great Ouse has Narrowboats, GRP Cruisers, a tug, and a working boat with a dredging device for cutting down weed. There are also rowing boats several times a week as the local school and Cambridge University have rowing clubs located here.
It's currently Winter, so there is little movement. Many of the Cruiser-style boats have been lifted out of the water to prevent damage from ice. They are placed upon blocks and sitting upon the grass around the marina, echoing the ducks and swans, doing the same.
I've just started to appreciate the unique nature of the place. I need to make more of the opportunity and take more photographs of boats. At this time of year, I'm normally walking head down, against the biting cold wind. Then, occasionally, the sun comes out and if feels a little less like the inside of a fridge. With my latest camera: Fujifilm X100V, I take a picture.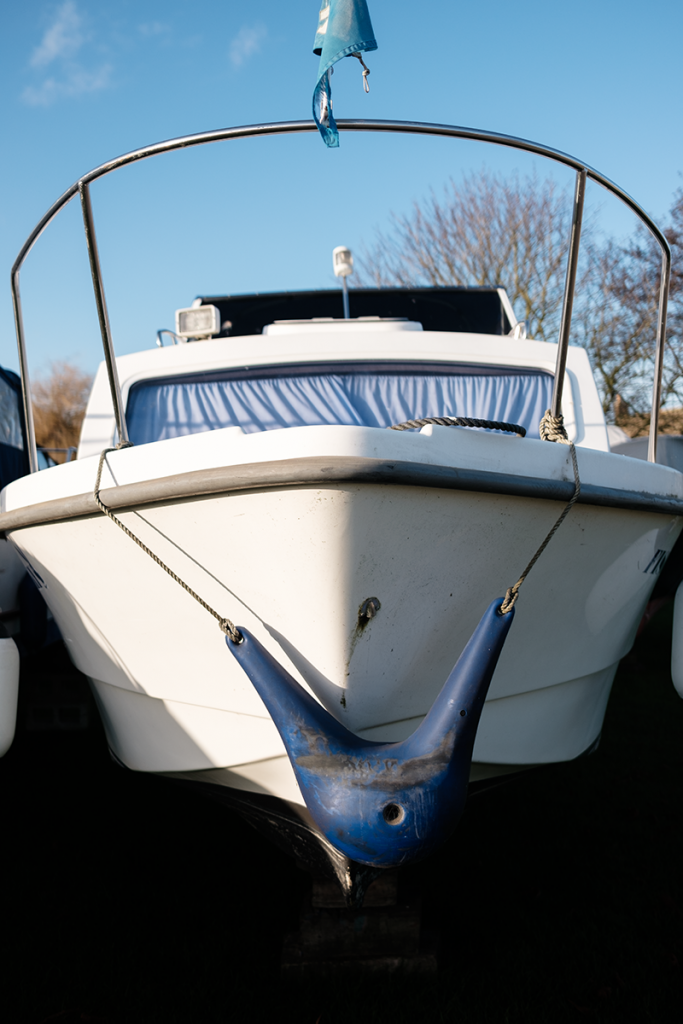 Hopefully the first of many.
Peace and photography
rp