Sometimes you just need a mistake…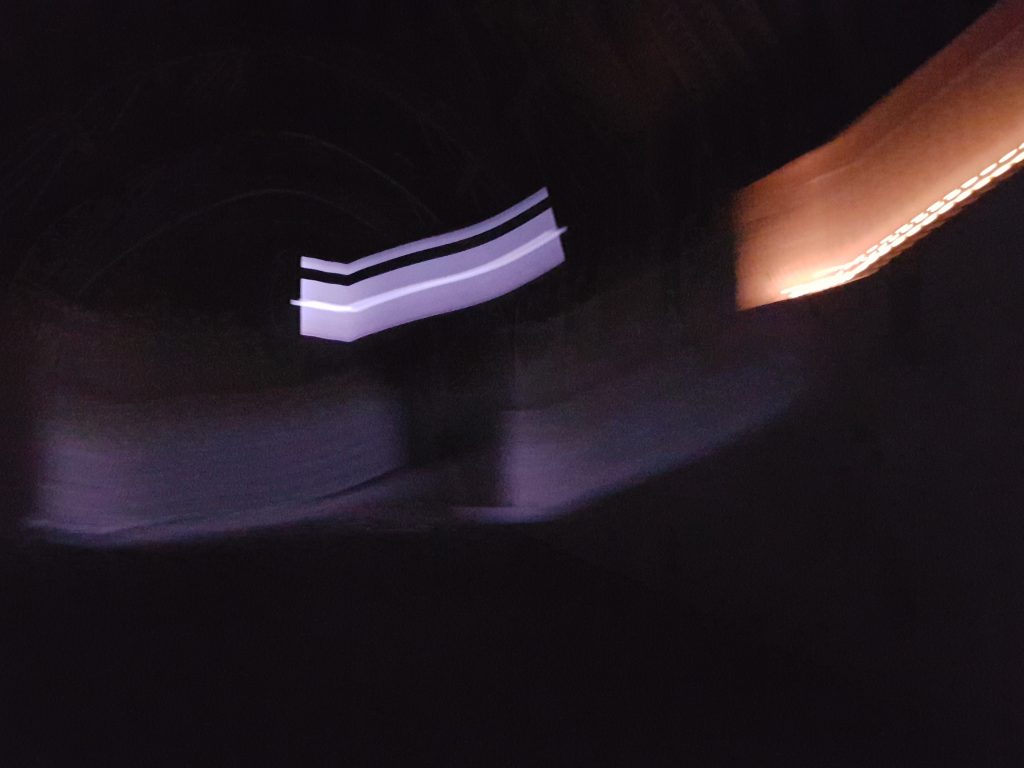 Tithe Barn
I took this photograph in Bradford-on-Avon Tithe Barn on 16 December 2017 and even though it was during the day, it was dark. Movement, coupled with lack of light produced the above image.
The Tithe barn backs onto the Kennett and Avon Canal and it was against the wall that runs around the barn. It was on the towpath side that the Floating Christmas Market was held (see my Tales from the Bilge blog post).
Less of a Mistake
The actual photo I was trying to get looked more like this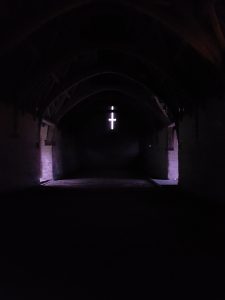 However, I think the following Black & White image captures the feel of the place on the day best. I love the sword-shaped window, hanging Damoclean against the far wall.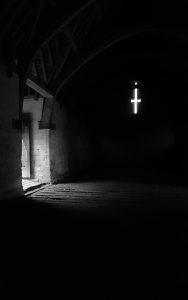 Peace and photogrpahy
rp