A first real treat of the experiencing the marina in the mist here in Ely. It took me straight back to A Misty Morning used in the Contact Card post. There was an ethereal feel, just like before. I find I really like the indistinct. I think it's the idea that a thing has the possibility be something else. There is mystery.
From a photographic perspective, it provides great opportunities for mood. The autofocus hunts at times, depending upon the thickness of the mist or fog but it worked in most cases. Manually focussing is always a solution.
I was using my newly obtained, old Fujifilm XPRO1 with its new 50mm lens. It captured the images in black and white just how I wanted them to be.
Here's one of four photographs I took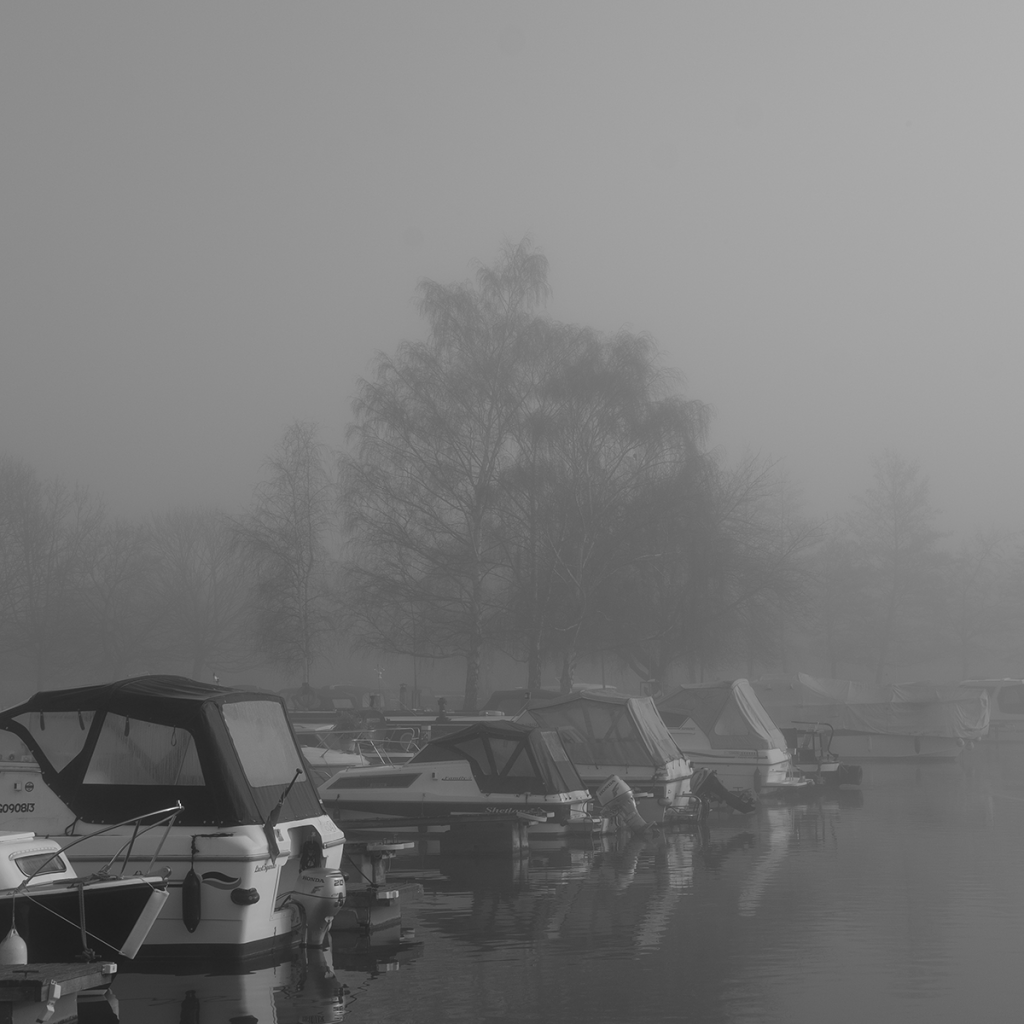 See the marina in the mist photo's at murpworkschrome.
Peace and photography
rp