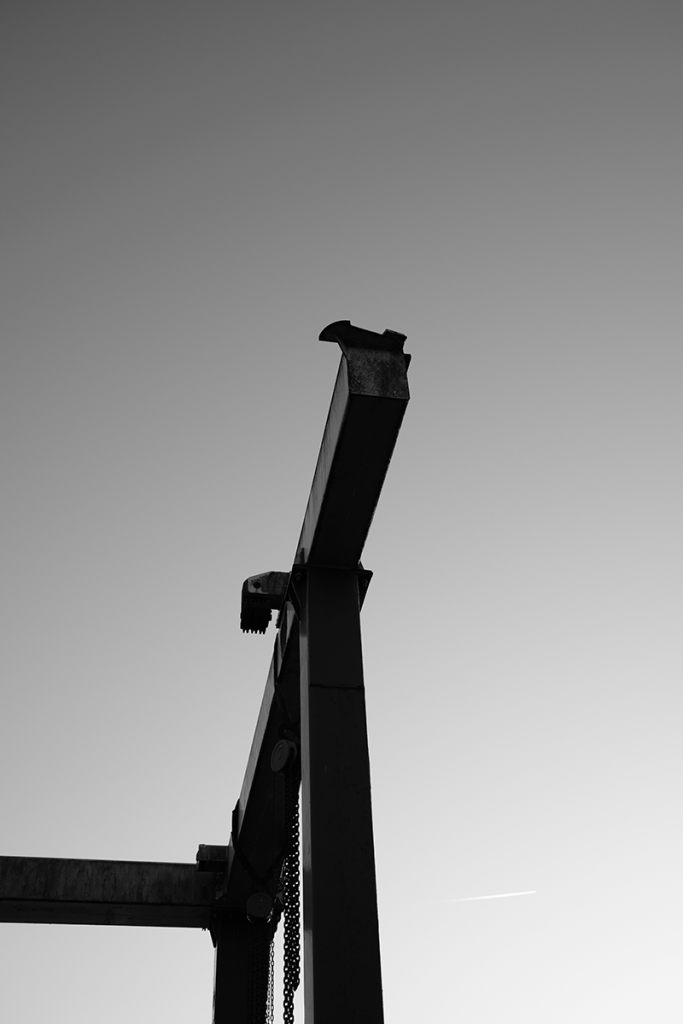 I photographed the Boat Lift Beam in colour before but wanted to explore it a little more in B+W.
The lift is a fixed metal affair with straps that can lift a GRP cruiser, out of the River Great Ouse onto land in the marina. I assume it can lift narrowboats as well but haven't seen it do this, as yet.
The last photo I took was of the light on the end of its beam, at night. I was pretty pleased with the result, especially its minimal aspect. Returning to photograph in B+W, I took a minimalist approach once again.
Wanting to explore the subject in a square format, I performed this on a second image in post, in Lightroom but this was just a trial, before going out with the camera set in square mode, to exclusively pursue this format.
Purposefully going out to shoot square, I believe will yield a better result but I was pleased with the crop. I've cropped a few images square recently and it's definitely becoming a thing I think I might pursue.
The Boat Lift Beam in B+W proved to be one of my favourite current images. I have a few more images in mind, which will crop up later (no pun intended).
Full images at murpworkschrome.
Peace and photography
rp