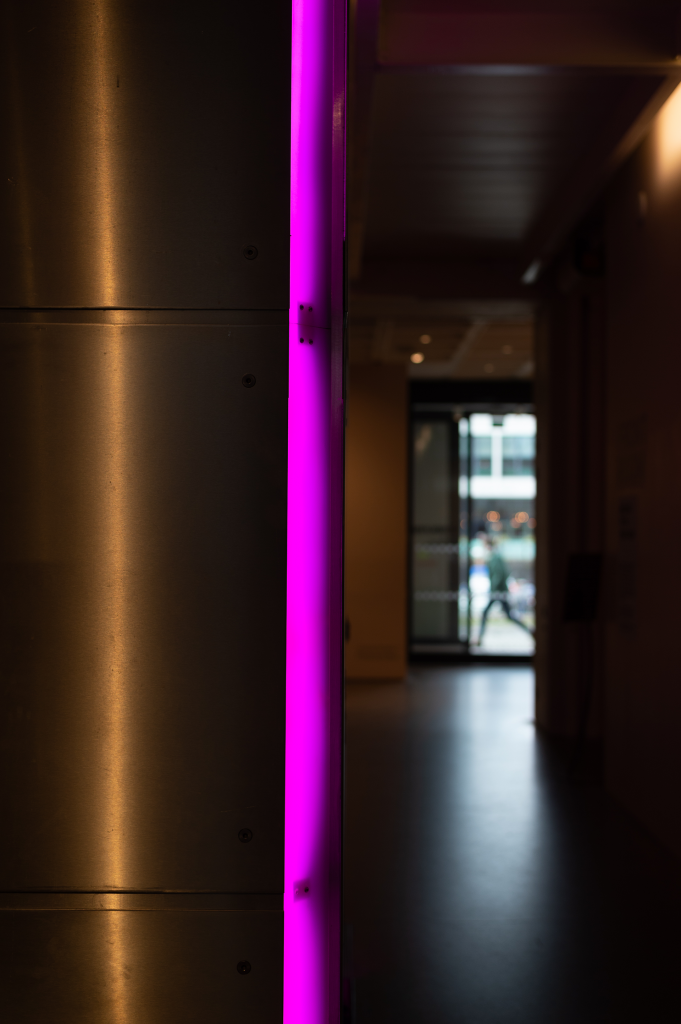 Bristol Street – Arnolfini. I visited the Arnolfini museum with mu but unfortunately, it was closed for some kind of refurbishment. The steps that would normally lead us up to exhibition space were to the left.
As there were very few people, this space opened up an opportunity and the light bleeding in from the doorway was cold, Winter light. It contrasted well with the vibrant vertical strip light. I'm really pleased with the copper-coloured pillar that is echoed in the lights across the harbour.
I'm really pleased with this photograph as it captures some of the essence of Street Photography. I feel it's also one where colour is a strength and adds to the image, developing the narrative; cool, emphasizing a Winter's day but contrasting with the vivid colour that is an integral part of the Museum.
I shall return to the Arnolfini and capture more images in the near future, no doubt with different lighting, as the days lengthen and Spring, then Summer arrive.
Peace and photography

rp