Photographs of worn stone sea wall at Watchet. They bear the appearance of Beehive honey comb.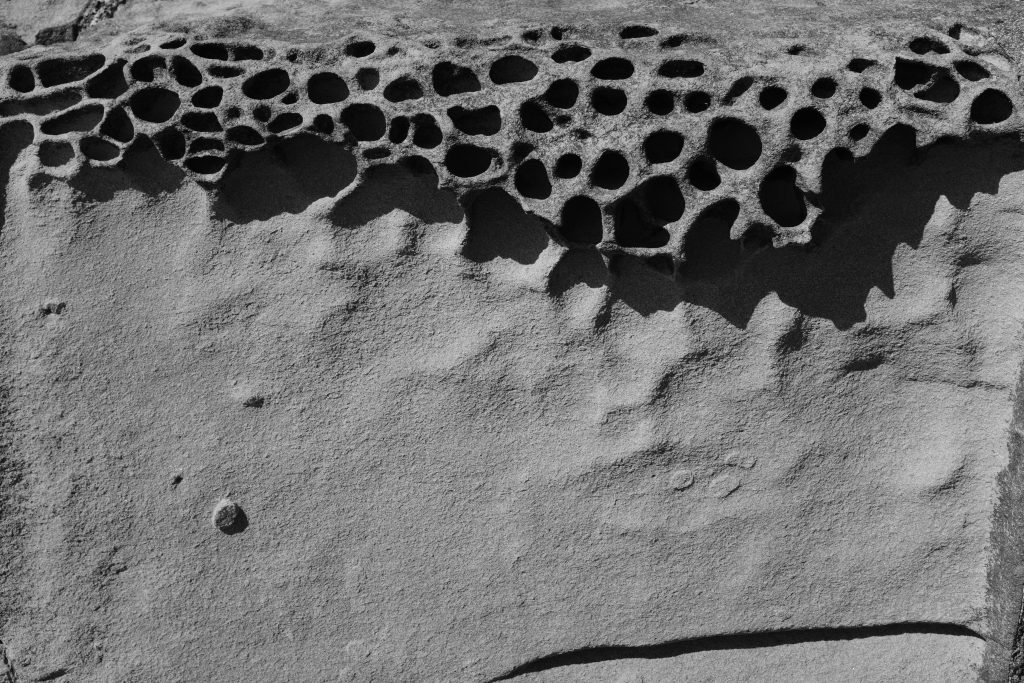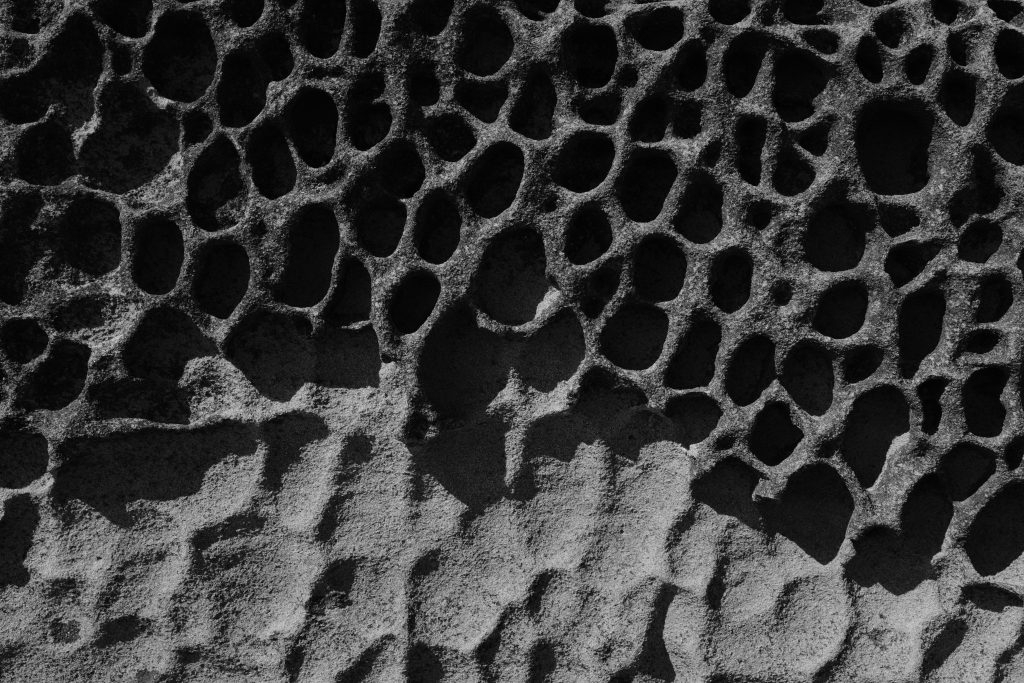 Moving in close to the subject really picks up the textured detail of the sea worn wall.
The two pictures above were taken with Fujifilm X100F on ACROS emulation – out of camera jpegs.