---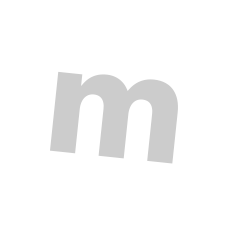 ---
About murpworks
murpworks is the creative home of artist mu and writer rp. Together, we make up murpworks (as we go along). mu draws, paints, animates & creates, rp photographs, writes & tries to co-ordinate. There are a whole load of influences - many and varied they include; animation, photography, pixel art, comics, science fiction, Tea, fantasy, Coffee, classic horror, Narrowboats, Prog, puppets, minimalism, comics, tea, cameras, rock, flowers (I love flowers, I always have), Raspberry Pi, the countryside, Nordic Noir, ambient & Synthwave electronic music, Bees, automatons, Glastonbury, did I mention comics?, Cyberpunk, cities and a whole host of pop cultural references we haven't even began to think about yet! Hello and welcome back my friends... We like
Leica
,
Windsor & Newton watercolours
,
Sony A7 III
,
Etsy
,
Simple Living on a boat
,
Kingfisher Toothpaste
,
Richard Vobes - The Bald Explorer
,
Orbeth
,
Fujifilm X-100F
,
Nikon Df
,
Friska
,
British Beekeepers Association
,
Wacom
,
Nikon
,
The Vegetarian Society
,
LEGO
,
Aesprite pixel software
,
Bamblot fonts
,
Raves From The Grave
,
Fujifilm
,
Worpress
,
Gimp GNU Image Manipulation Program
,
vegan.org
,
Cyberduck ftp software
,
Trello
,
Blogger software
,
The Garden Cafe & Next Door (Frome)
,
Sublime Text
,
Tapastic comics site
,
Stencyl Game Creation Platform
,
CodeLite IDE
,
Raspberry Pi
---
About murpworks Afloat
murpworks is afloat! We live on Narrowboat MIRRLESS. Read about it at
murpworks Afloat
---
About the m logo
m is for murpworks. It started out as just a simple m in Neue Haas Grotesk
®
but has grows into a representation of what we're feeling or working on at the time. Take a look at some past examples
here
---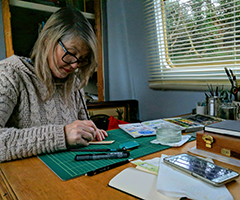 ---
About mu
Artist. mu was born in Wiltshire in 1961. She spent her childhood in the countryside watching flowers growing, fruit ripening and cows grazing, developing an artist's sensibilities. In deciding to pursue a career in fashion she went to Huddersfield to study a BSc in Textile Design – bad idea! This course was lacking in enough creativity, so she moved on, pursuing other fashion courses with more creative content, teaching at Further Education level and assisting primary school children in discovering art and information technology. She eventually went back into full-time education and gained a BA (Hons) in Fine Art. Mu completed a masters degree – MA Media (Animation) at the University of the West of England, focussing upon model-making for stop frame animation. Her practice was aimed at developing three-dimensional sets & models for Stop Frame animation. Stop Frame animation gave her the scope and opportunity to play to her strengths and pursue her passion for the medium. She therefore focussed her MA studies in this area. Love Around the Clocktower - a short film was the result, now lost in the mists of time. The direction mu has taken since her studies has been in 2D illustration, animation & character design in a variety of form and medium. This is her main area of focus. This has led to pixel art work and model building at murpworks. Various projects include 'Meet Me At The Jump Gate', a webcomic set in the far future with Max as the main protagonist, 'Easy Peckings' - a short pixel art film about pigeons and pixel art for 'Beside The Seaside' a game concept. 2017 saw the start of The Strange Case... as an all-consuming project. Originally conceived as a 'point and click' adventure game, it evolved into a 'click and click' model cum story, comic thing developed in LEGO®. However, starting from scratch, the true direction of mu's part of murpworks is becoming clearer. mu is developing her
sketching
& drawing skills and focusing them into her watercolour work;
A Delicate Fantasy
.
---
---
About rp
Writer. rp was born in Sheffield in 1960. A child of the 60's, a youth of the 70's he started his working life in a Public Analyst's Laboratory. Analysis of rotting sausages, tomato paste mould spore concentrations and such like inspired him to leave to pursue a degree in Biochemistry in Huddersfield. This is where he met mu. Following on from this, in a time that saw Information Technology rise in prominence he got caught up in this flow but successfully swam as a programmer, a database manager and on to global team management. After many years in what he considered a soul-less environment he undertook the dramatic change of career direction to become a nurse. He gained a degree in Adult Nursing, worked as a Staff Nurse in a busy inner city A&E department, as a Staff Nurse in Intensive Care which led on to an Information & Data Analyst role in the Clinical Information Systems team for Critical Care. He currently manages this team. These diverse life experiences have provided a rich background for writing. Literary inspirations and influences include JG Ballard, Tolkien, HP Lovecraft, graphic novels and music tastes that run amok through Prog and Symphonic Metal. rp started out writting poetry as a creative outlet. He likes to think of himself as The Poet L'Oreal - because he's worth it! To date he has written several short horror stories (Ooohh) owing a debt of gratitude to Lovecraft and this has led to his recent short stories/novels. Parts I & II of The Rising Tentacle are available to read and Part III in currently spawning. FUTUREPERFECTED is Science Fiction - unfolding before your very eyes with a couple of short stories fractured from it. For 2016, rp created a new character for a Detective series and worked with mu on 'Beside The Seaside'... rp's passion for all things minimal, cartoon-like and pixelated married perfectly with mu's pixel direction as he wrote for murpworks' 'click & click' model cum story, comic thing - The Strange Case... (It's was an excuse to collect Minifigures and make LEGO® models :-)) However, he is happiest when he is tapping some words into a keyboard, preferably in some semblence of a correct order. In support of murpworks'starting from scratch, rp's part is focused upon
photography
,
blogging
and setting up the
Etsy
shop - A Delicate Fantasy to support mu's watercolour direction.
---
Copyright
Copyright © 2005-2019, murpworks.com. All rights reserved. If you copy & share, please credit murpworks.com - we'd be eternally grateful :-)