One question that is always asked when the choice of canal life, as a topic of conversation comes up is; "Is it cold on a narrowboat?".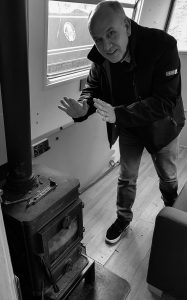 The question has been addressed in books for example; Narrowboat Life – Jim Batty and YouTube is awash with vlogs (1, 2, 3, 4, 5) about this question being asked & answered.
Well, Is It Cold?
Well, I can tell you, it's *&!$%! freezing when you haven't got any central heating on, the Squirrel's not lit (other multi-fuel stoves are available), the hopper windows are open to ensure enough air circulation to prevent dampness, it's 2°outside with no sign of warming up and you can't make a cup of tea because you're waiting for gas system to be checked and brought up to B.S.S. certificate standards…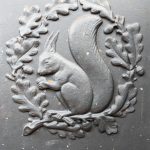 (The Squirrel was freezing his nuts off)
 So, in answer to the question; "Is it cold on a narrowboat?", the answer is no. This is because there are many ways of heating it; using Solid Fuel and not letting the fire go out (we're looking at using coffee logs – see The Narrowboat Experience), Central Heating via an Eberspächer Diesel central heating unit (we've got one, hope it works) and wrapping up warm (I won't be skipping naked around the narrowboat any time soon).
rp – peace and narrowboats