I've created some output – the Books range of Bookmarks.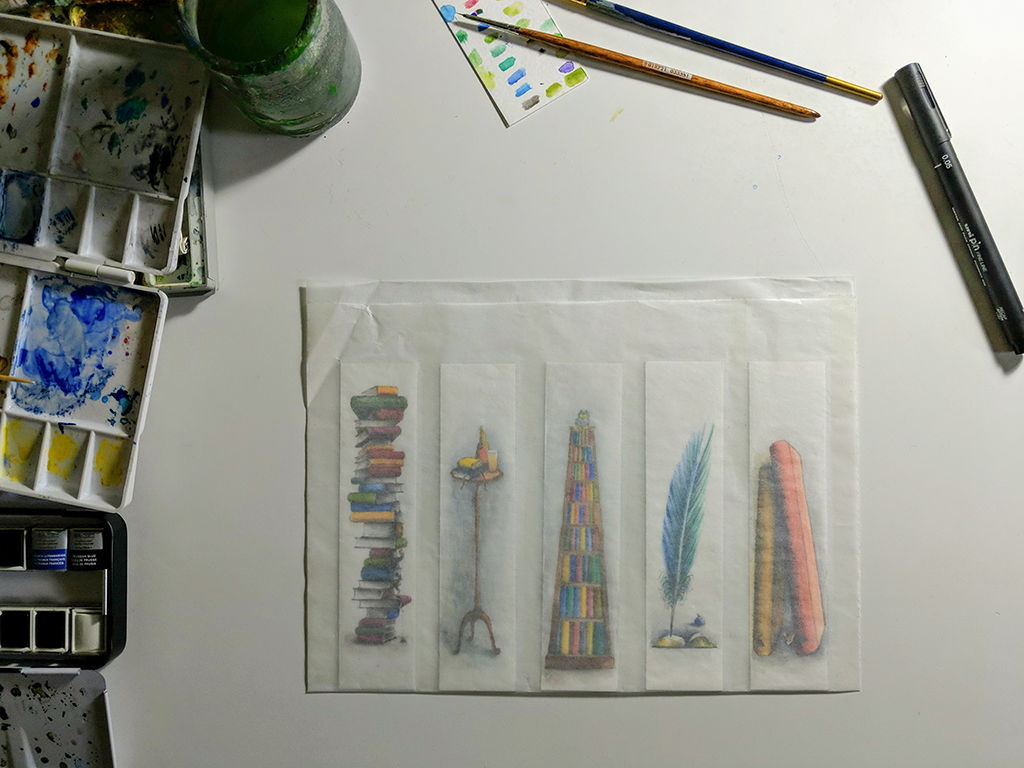 I've finished the first range of watercolour Bookmarks. The range is intuitively called Books 😉
Each bookmark was inspired by a love of books. There's A Stack of Books, The Book Table, The Bookcase, A Quill and Mouse Books.
They're held in Glassine (it's the technical term for shiny paper) to protect them from the elements (and grubby hands) so you're not getting to see them at their best.
rp & I are in the process of sourcing a printer to get some really good quality prints we can put up on Etsy, where they will be available to purchase. We have a printer in mind and will hopefully have something sorted by the end of the month. Once printed, we'll open up shop.
The Books Bookmark range is the first for A Delicate Fantasy –
the watercolour work of artist mu (that's me).

Watercolours inspired by flora & fauna, with a delicate fantasy.
Hope you like the preview…
mu