Attended upholstery classes – sessions 5 – 6 the last two Tuesdays
Out with the staples – in with the stitches!
I seem to have swapped staples for stitches. I've been blanket stitching hessian into the form of the chair. It takes a lot of stitches.
Hessian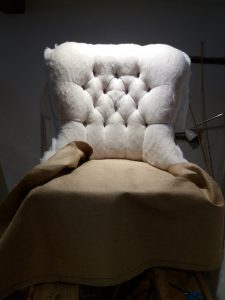 Hessian is a natural product made form Jute or Sissal fibres of the corresponding plant and potentially combined with other fibres to make a rough cloth. I am using this to cover the springs and form the base of the seat in the chair.
Blanket Stitch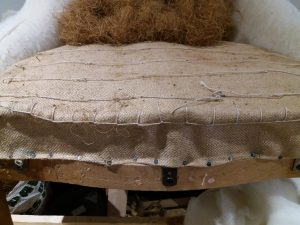 The blanket stitch helps reinforce the edge of a thick material and is ideal for use on the hessian seat fabric. I used a 'Traditional' version of the stitch.
After much stitching, I got to bunch clumps of coir, wedging them under giant stitches made in the hessian and then 'massaged' it into an even, non-lumpy mass. I then had to cover this with the softest felt I'd ever felt, to form a smooth interface between what will be chair and posterior 🙂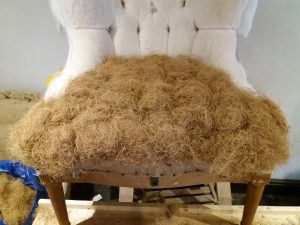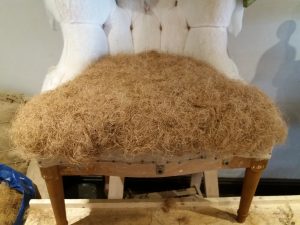 The chair once again is starting to take shape and look like a functinal seat again.
I have to get my skates on – the narrowboat will soon be ready and the day of departure is fast approaching…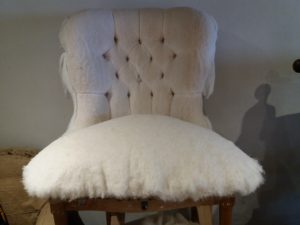 mu