Sketching – on screen and off…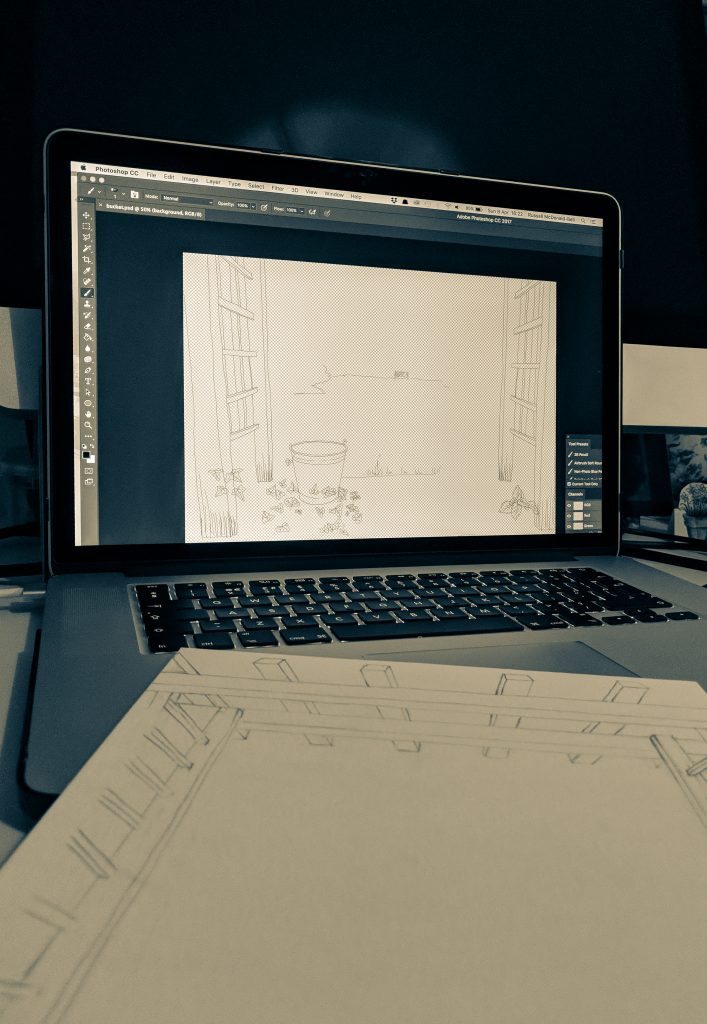 I've been busy sketching again – on screen and off screen
I'm trying to find a way of working which combines both watercolour and digital media. I don't want to work purely in the watercolour medium as, although this will give me something tangible to sell, it is the digital aspect which is going to allow me to promote my work. It will allow me to offer animation, based upon watercolour to prospective Patreons.
This is important, moreso as we move onto our narrowboat – very soon. The sketch above is one based in the garden where we currently reside, sketched on screen and off and features a bucket – I see it as easing me in to being by the water – one bucket at a time 🙂
Check back and see how I'm getting on.
mu