Hanami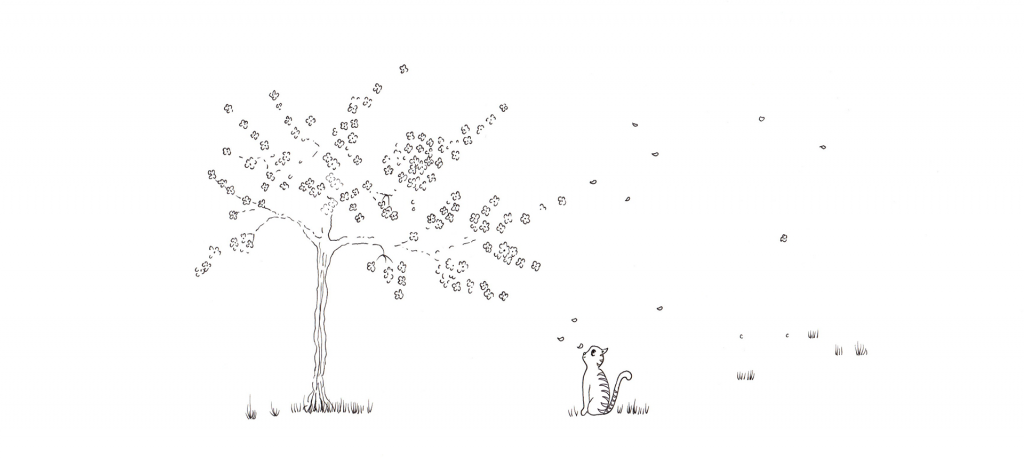 Cherry Blossom
Hanami is the Japanese custom of enjoying flower blossom and it is a big tradition in Japan. It is especially centered around Cherry tree blossom which is known as Sakura. Plum blossom (known as Ume) is also part of the custom but it is the spectacular display of the Japanese Cherry – Prunus serrulata, that captures my and so many other people's imagination, around the world. The trees flower between the months of March and May.
Schrodinger
Above is my illustration of Schrödinger contemplating Sakura. I created it a long time ago now but after seeing Tomoo Ichigami's video Sakura, I thought I'd dig out my illustration and post it in my blog.
rp drew my attention to the Sakura video as he's been pouring over video's of filmmaking for inspiration. He's going to be documenting our life aboard a narrowboat.
Schrödinger is my character from Schrödinger's Coffee House; a simple comic strip I illustrated way back in the mists of time – some old sketches can be found here.
mu