Gathering Inspiration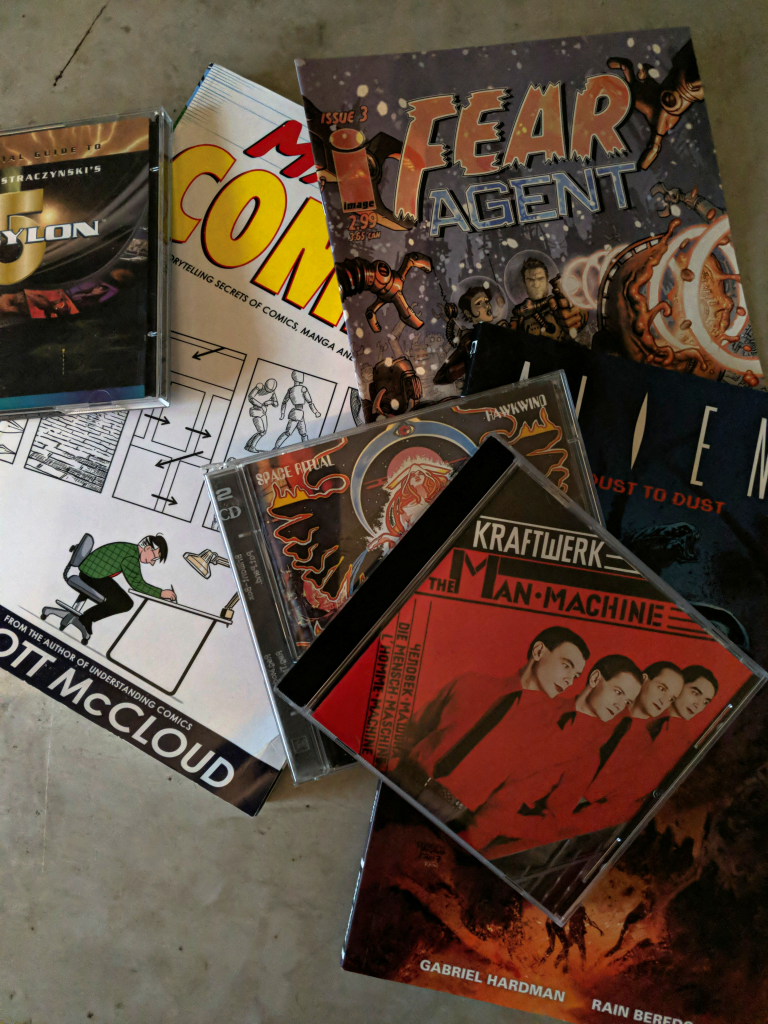 I've been gathering inspiration from a variety of sources for MEET ME AT THE JUMPGATE. As above, a few of them are, as follows
These have been in front of my eyes and ears very recently. I was listening to Babylon 5 in the car on the way back from Bath. Making Comics is a nightly dip in and out of. Fear Agent from Image Comics was suggested by rp as it's set in space and its a great comicy art style. I read Alien Dust to Dust recently. The cover art work is epic! Space Ritual, the classic Space Rock album – well, we were born to go… Mustn't forget Kraftwerk. The Man Machine contains the track; Spacelab so very pertinent.
I don't envisage that MEET ME AT THE JUMPGATE will look or sound (ah yes, there will be sound) like any of the above but they are influences.
I'll share more as we make our way through rp's extensive music and comic collection.
It's a journey I'm on – to the outer planets…
mu