Watercolour Webcomic – It's coming… It's a thing… But it's going to take some time…
MEET ME AT THE JUMPGATE is an episodic, sci fi, webcomic set in the far future with Max as the main protagonist. It originally started out as a pixel webcomic. We took it so far and then put it on hold but have now resurrected it in watercolour form. We're currently building the pages and readying for release.
It's a big undertaking but having a clear understanding of the story is helping.
Max, the main protagonist, a haulage contractor in space. He hauls things from here to there for credits. With a spaceship bristling with Tech, including his trusty ship's computer, he heads off, little knowing the adventures that are about to befall him.

Oh, did I mention, Max is a dog.

MEET ME AT THE JUMPGATE
As you can see, the story starts out innocuously enough but there are twists and turns planned that would give a Void Dragon from the Perdio Sector of space a run for its money…
Anyway, here's a small look at some work in progress – watercolours and the tiniest piece of a webcomic – watercolour webcomic 😉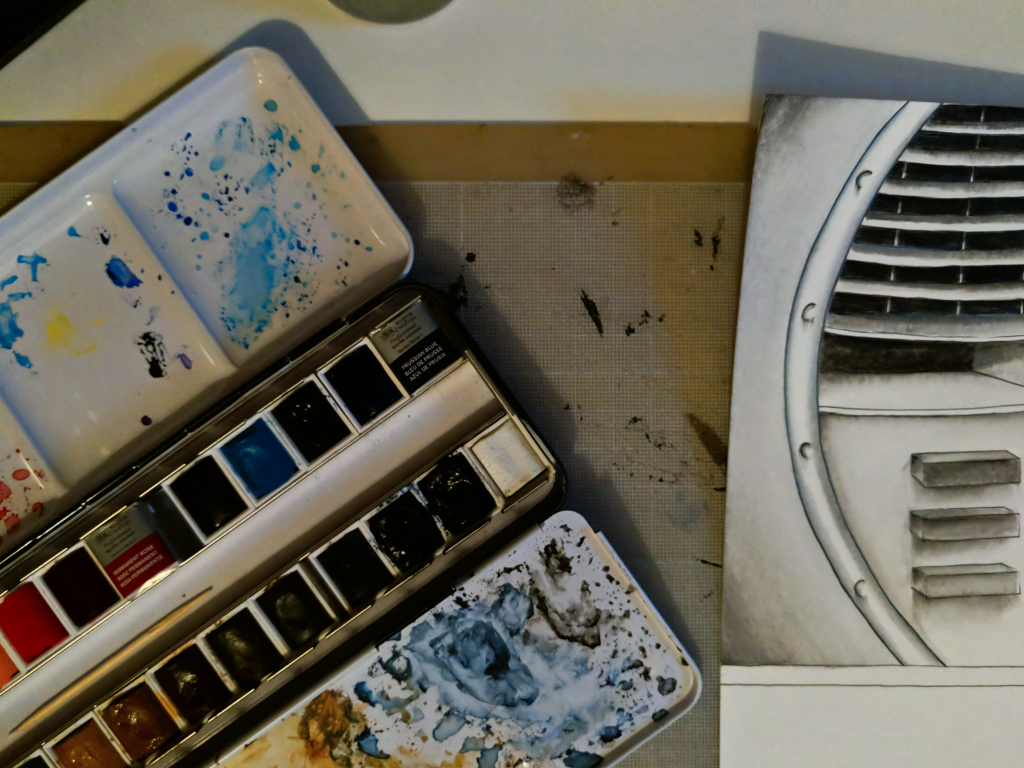 The image on the left is a piece of the Space Station…
mu