The Circus Comes to Town. Today, rp and I went to see Sharmanka Travelling Circus – a performing mechanical theatre by artist and inventor Eduard Bersudsky.
It was the last day of the exhibition at the Victoria Art Gallery in Bath and I'm so glad I caught this fantastical delight. The body of work are kinetic sculptures, set to music and lighting.
Theatre and animation mixed with humour and strangeness in equal measure to create a magical performance. Titles of the individual pieces, such as Swinging Big Ben, The Bird's Tower and Eternal Triangle of Love gave a feel of what to expect.
You can follow up on Eduard Bersudsky at www.sharmanka.com
meanwhile, take a look at the photo's rp took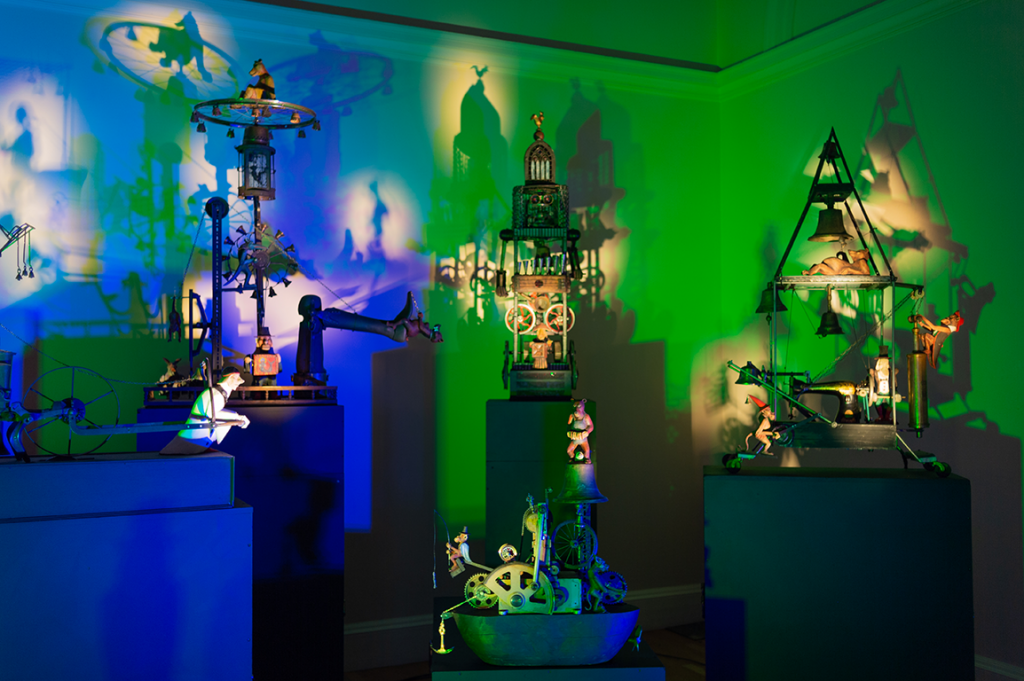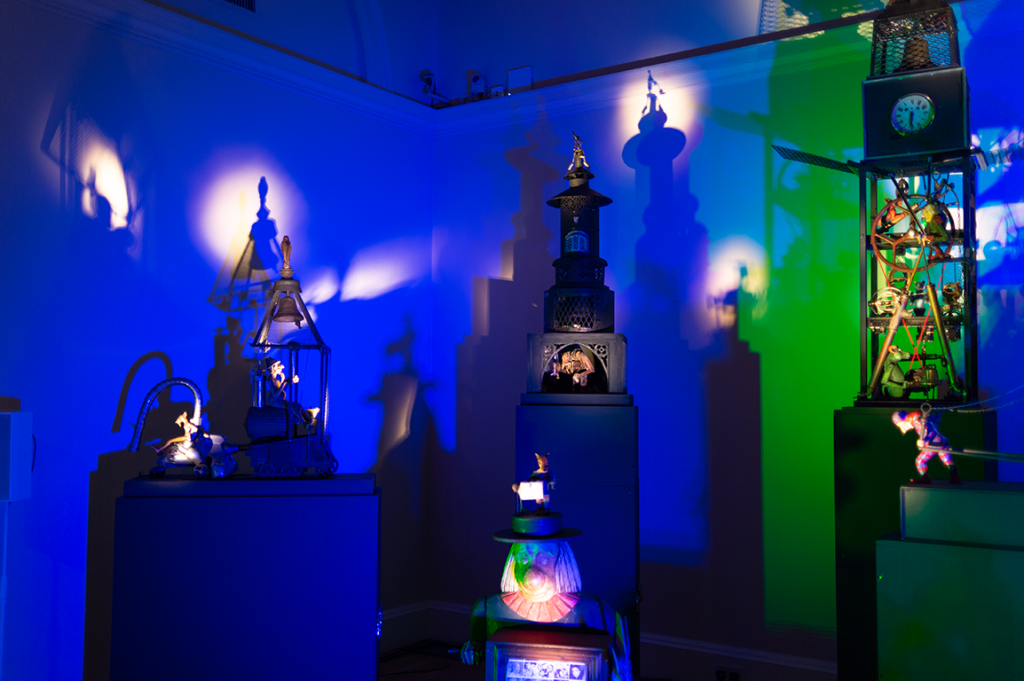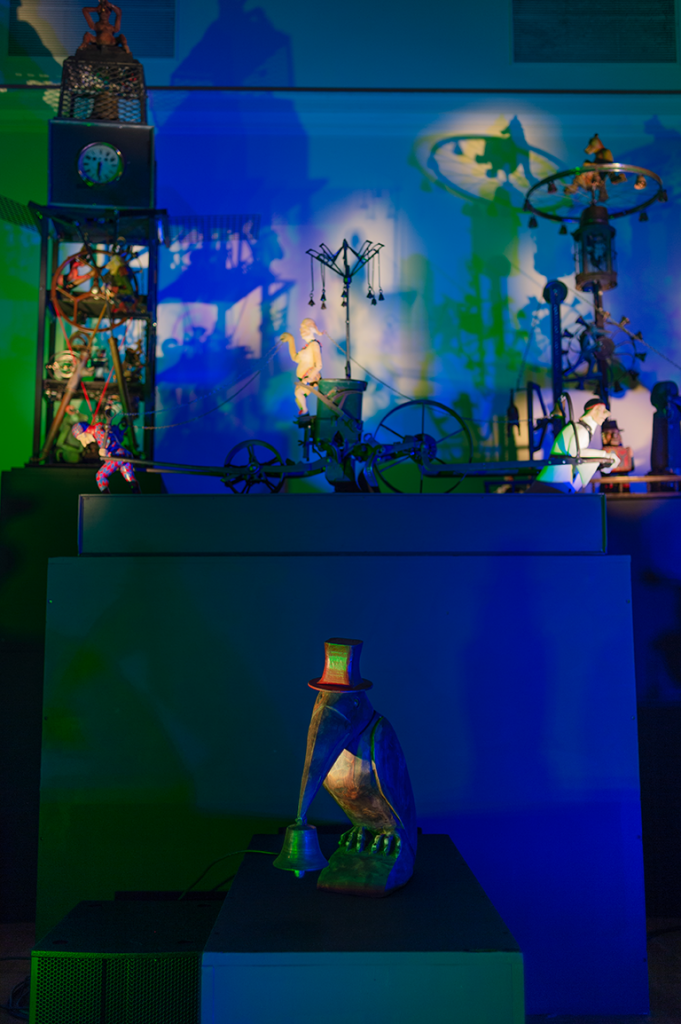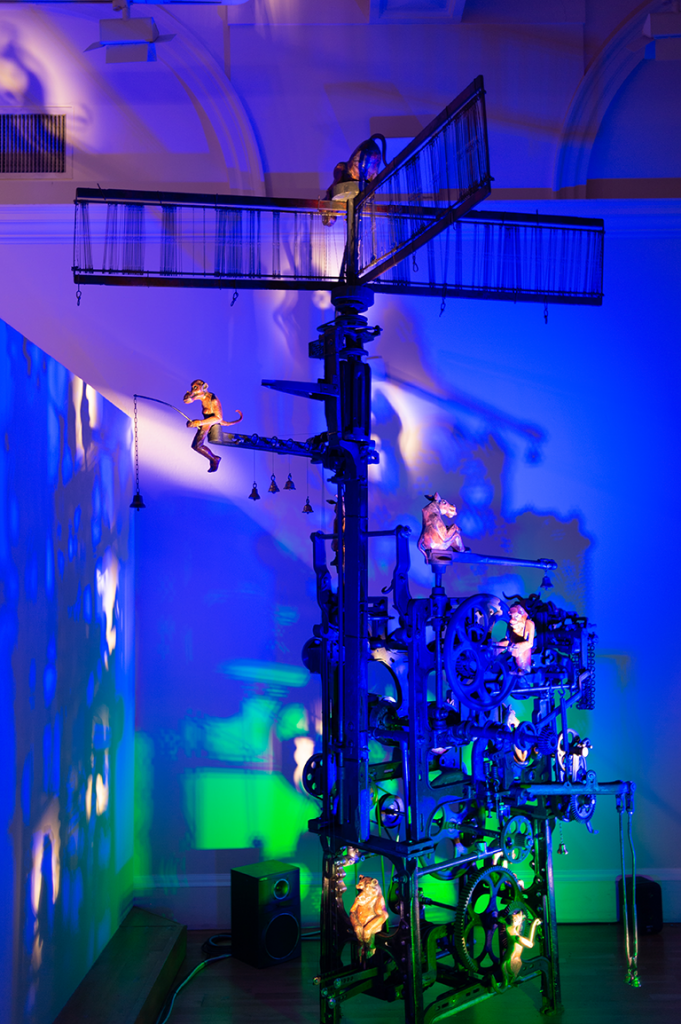 mu