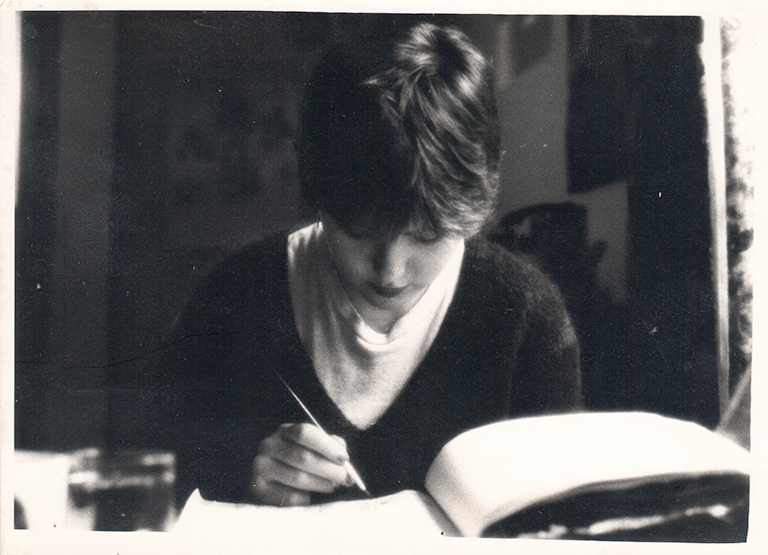 Going back to our future.
rp took this photograph of me many years ago, when we first met, in the '80s.
It captures an essence of what was important then and is important now, namely; I'm painting and rp is photographing.
We've managed in some form or another to keep these two things going to a greater or lesser extent, over a period of many years. It is now that we are focussing on what we want to do. I'm developing A Delicate Fantasy; a website to showcase my watercolour work and rp is developing murpworkschrome; a website to showcase his photography.
The photo was taken on Pentax K1000 on black and white film but the exact details are lost in time.
We're going back to our future…
mu