This morning I became a photographer's assistant. I say this morning but I'm sure it was the middle of the night. It was certainly early, for me 🙂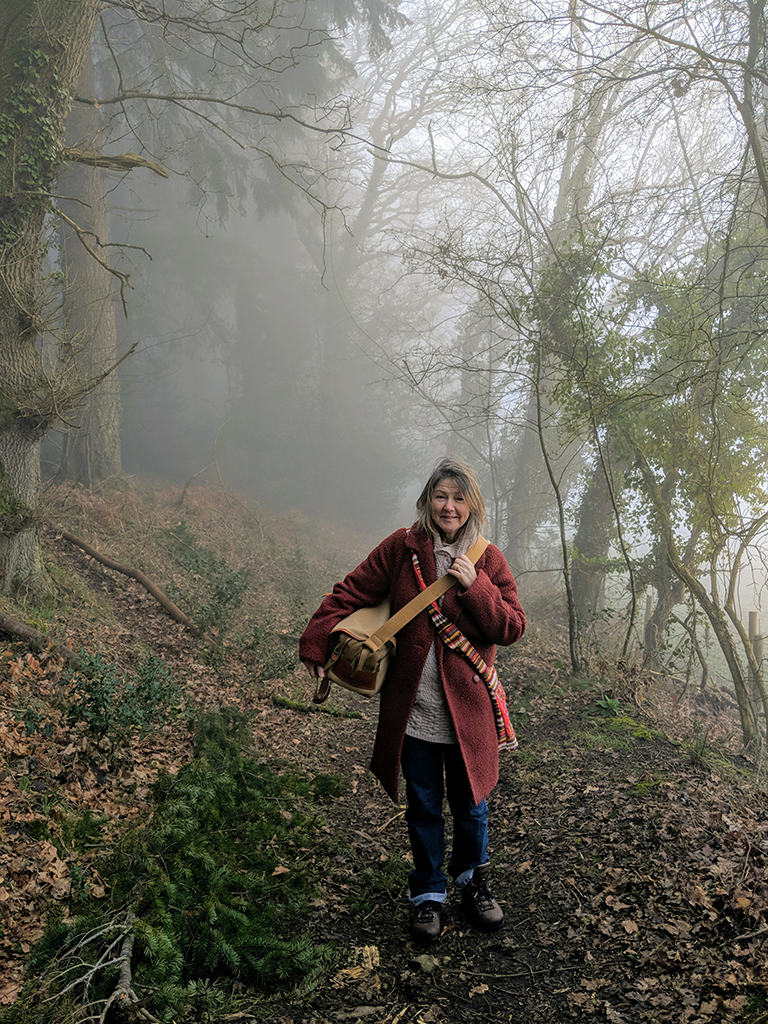 It entailed a lot of hanging about. I wish I had brought my sketchbook and a flask of something warm. I hadn't even had my morning cup of tea before I was dragged out into an early misty morning.
The morning was beautiful though. It was silent and with the mist, it gave the woodland an ethereal feel. It was very peaceful. Although we were up early, we had missed the Dawn Chorus (so it couldn't have been that early).
Don't look too closely at the photo, I don't look my best first thing in the morning, before that first cup of tea 🙂
The next time I'm a photographer's assistant, I intend to be more prepared…
mu