What's left after the painting has gone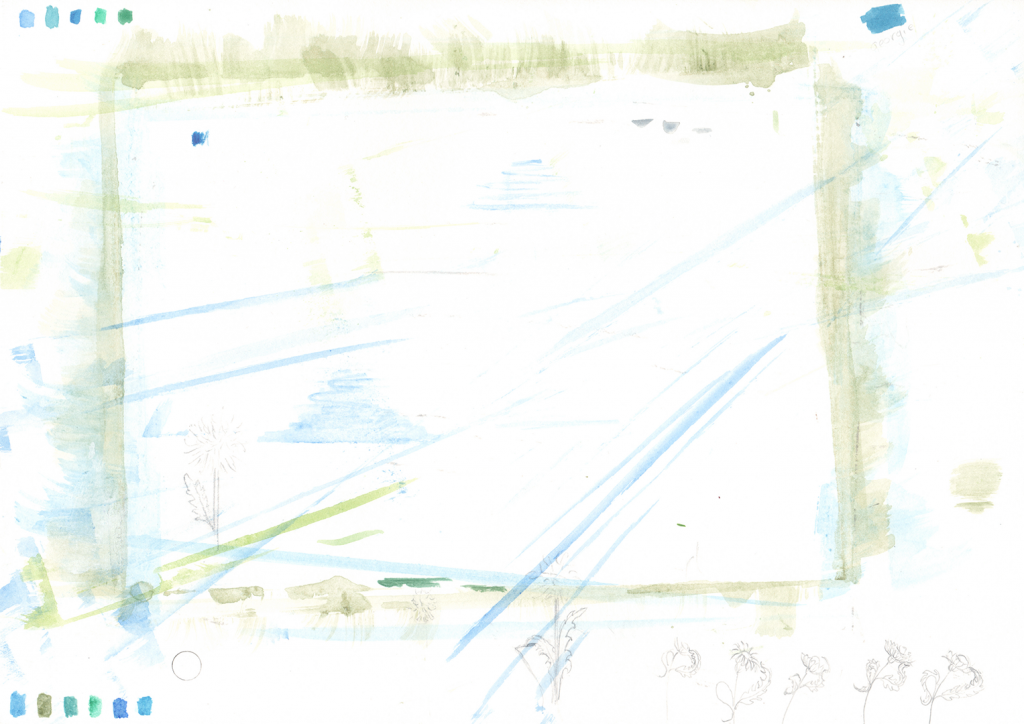 Watercolour Blotter
I'm interested to see what is left after the painting has gone. This is the blotter from my painting of Summerboat – a watercolour painting of a narrowboat. You can see the original Summerboat painting on our murpworks Afloat page at murpworks.com.
If you look carefully, you can just see early sketches of mu (daisy) and rp (dandelion) at the bottom of the image. The little blocks at the top and bottom left of the picture are my watercolour thumbnails (I have very small thumbs)
Summerboat is my first watercolour in a series and is the start of A Delicate Fantasy – watercolours inspired by flora & fauna, with a delicate fantasy. I'm currently building up a body of work with an aim to opening an Etsy shop. You'll be able to purchase original watercolours there..
mu