Attended Upholstery Class – Session 4 last Tuesday
No more staples – hurray!
So I worked out the knot for my springs (see Upholstery Class – Session 3) and managed to obtain what I hope is a comfortable platform to sit on. Just like before, time flew past so as Tuesday comes around again, I will have to get my skates on.
I've been spending some time thinking about fabric. I have a length I am going to use for a cushion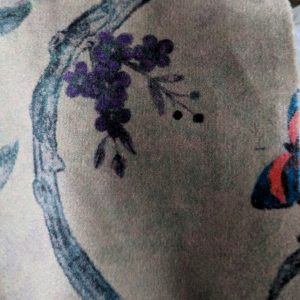 It's a Classic Velvet Christie Colour I by Utopia – Art of the Loom.
I now have to seriously think about the fabric I need for the actual chair.
Tomorrow's session will hopefully get me to the point where I start to pad out the chair but I suspect the time will fly by once again.
mu