I Am a Robot, I Obey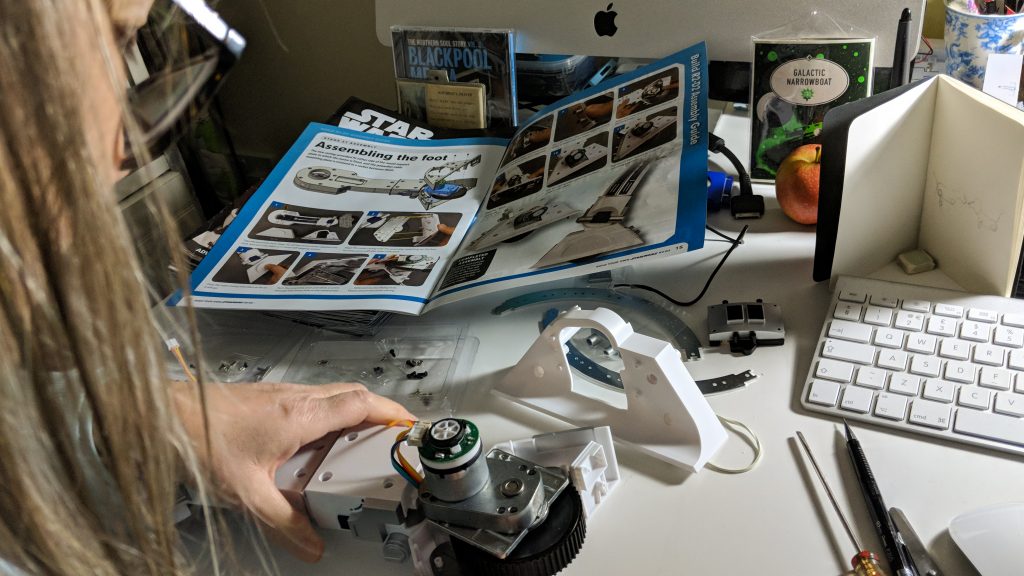 I'm Building a Robot
It's the Star Wars Build Your Own R2-D2 from DeAgostini. I've been collecting the weekly published magazines (I wasn't aware they were weekly when I started <emoji>). I've bought up to Issue 60 and I finally started the build last week.
The reason I waited so long to start building is that I didn't have episode 6. I eventually had to purchase it from ebay – and then I was off.
The robot is a 1:2 scale replica of R2-D2 from Star Wars with electronic components and it can be controlled from a smartphone or tablet! And it's a movie accurate representation.
I love getting to see the inner workings and it ties in quite nicely with the robots I've painted for card designs. I'm going to expand this.
Staples
Once again, I seem plagued by staples (see Upholstery Class – Session 2). I have a steadily building pile from opening the magazine bags so it's not the most earth-friendly
It's a fascinating challenge and I'm enjoying the process. It's building into something spectacular. The only problem is – what do I do with it once I've completed it? There won't be room on the narrowboat for it!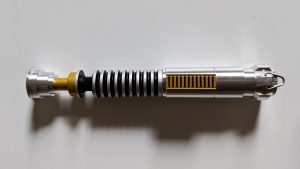 "May the forc…"
mu