Monthly Archives: August 2017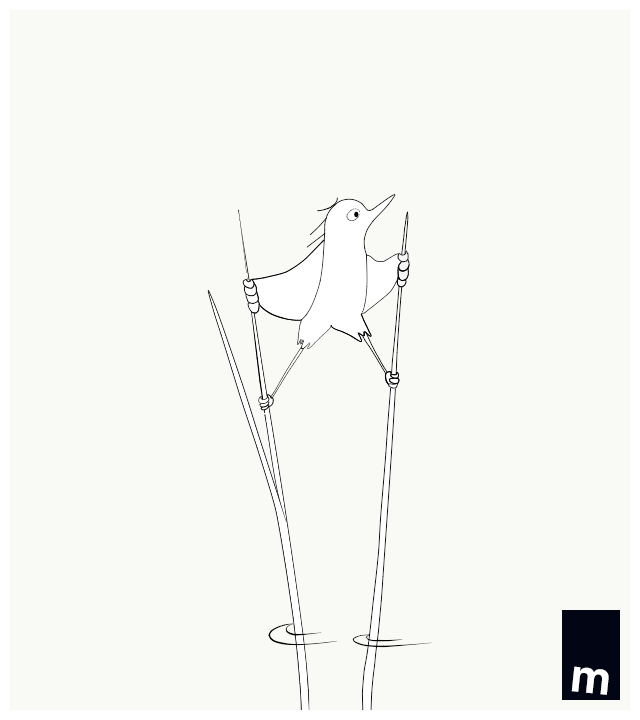 Here's a sketch of one of the character from 'Sticks in the Mud' – a forthcoming short, animated film.
mu
Sometimes you need a rest from sketching, so I thought I'd brush up on an old skill. Dressmaking proved to be a good way of doing just that.
I made a toile.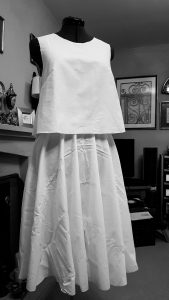 A top and a skirt.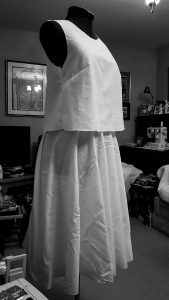 Adjusting the waistband.
I won't take the idea any further but it was good to do something totally different. The break will bring a fresh perspective to what I'm working on. It all starts with having a clear pattern.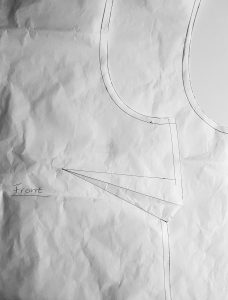 2 August 2017
mu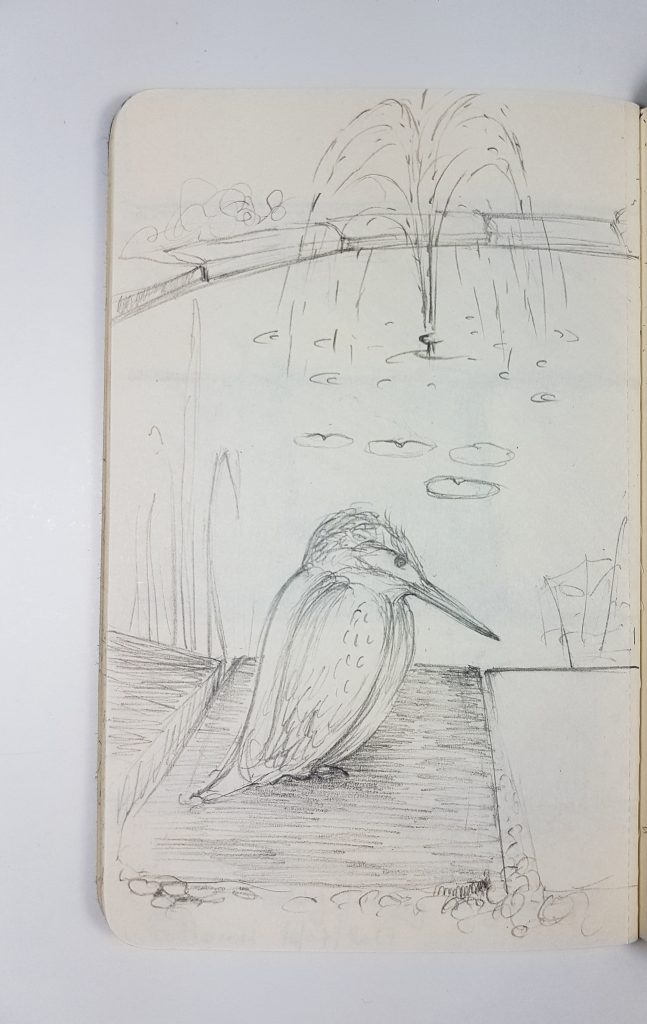 Until the other, I had never seen a Kingfisher. I'd seen them in book and on nature programs, on TV but never in the flesh (or feather). I've been working on a pond in the garden over the last few months and the times paid off. The other morning, on the paving stone, sat a baby Kingfisher!
There are no fish in the pond, so he probably won't be back but it was a special moment.
mu