The Waterways of England and Wales?
No, we've not actualy moved onto the narrowboat yet, we're not touring the canal network, it's just that over the weekend, it felt like it.
We travelled to Norwich in Norfolk on family business and had a wonderful time in the City of churches (which was fitting as it was Easter).  We took the opportunity as once we move aboard, we won't have the time to go off, on a whim as we will be wedded to the bilge! The stern gland will hold sway and the deck will need swabbing  ;-).
A Wacky Race
However, I digress. The journey up from Wiltshire (more across than up but you get the picture) was marked by torrential rainfall. Almost the whole way!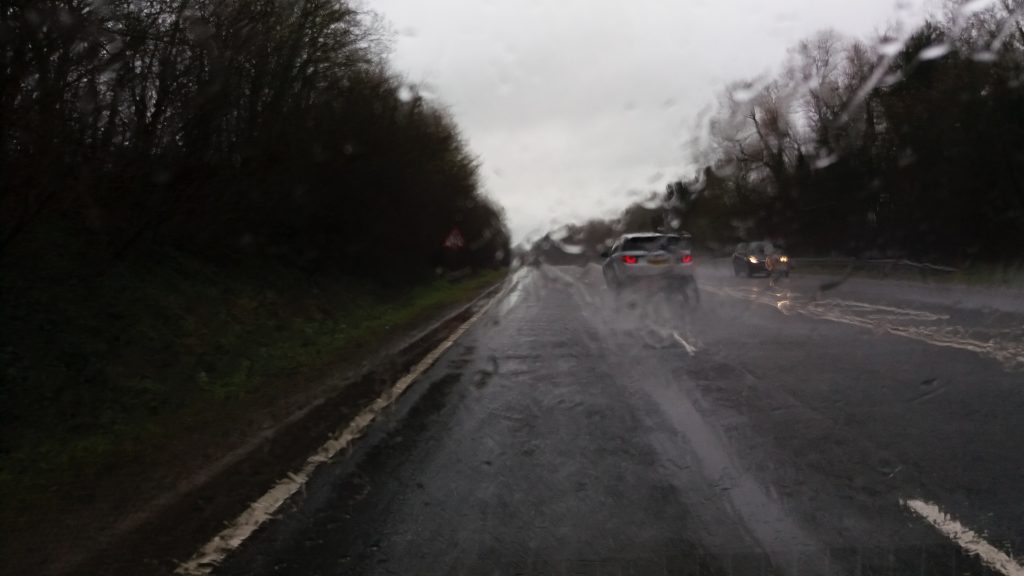 It was like we were in the Wacky Races vehicle; the one where a cloud continually follows them, pouring forth rain and lightning (there wasn't any lightning) – I think it was The Gruesome Twosome). A grey, continual stream of rain, torrented against the car and drove visibility down to 1.5cm (well, maybe it was a little better than that). Ardous was a word that sprang to mind.
Open to the Elements
The grey motorway was awash and after a while, it looked like we were on a canal. It was effectively a waterway.  The same happened, to some lesser degree on the way back down. We suddenly thought, this is what it will be like some days, except there's no pram hood cover to hold off the rain – there's very little room on a Traditional Stern narrowboat to afix a hood, we're open to the elements. I have purchased one of the most waterproof coats I could; Mountain Equipment's Janak jacket. I figure if it's good enough for Anapurna, it's good enough for the canal.
It's only a few weeks away now until we take the helm, sorry – the Tiller (does that mean mu becomes a tiller girl?). The journey in rain focussed our minds on the tasks at hand. There's a seismic shift coming in the way we're going to live but that's a good thing. We're looking forward to the challenge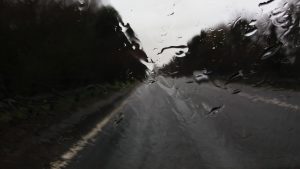 Now, where did I put that water sealant?
rp – peace and narrowboats