Waiting! Waiting! Waiting!
We always seem to be waiting…
Not so long ago, we were waiting for Christmas and New Year to finish. Not because we wanted it over but so work would start on the boat. Once it starts, we will be waiting for the boat to be taken out of the water to work on the outside and then there are the myriad of jobs that need doing to the inside (see previous). We are also waiting for the weather as it was snowing up North*
Modern life, for all its speed and rush contains a lot of waiting about.
A Voracious Consumption
To combat this, we've developed an ever more voracious consumption of anything and everything remotely narrowboat-related on YouTube. In addition to the channels we started watching (see Keeping the Dream Alive post), we've discovered some new, lesser known channels which are currently our favourites
Robbie Cumming – 'cranking it'. Entertaining and informative at it's best. Love Pub of the Week
Zenflautist – Anthony Ashton's life on a narrowboat vlog. Great vlog, great guy
Boatman Benjamin – described by Ben as A slightly warped and crazily alternative type of Narrowboat channel for all to enjoy. Ben is a legend, listening to Orbeth – Space Themes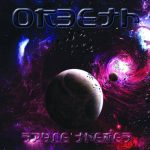 These three channels take you beyond watching narrowboats on a canal…
Also of Note
Especially liked the Ludlow Medieval Christmas Fayre & A SPECIAL Guest! episode.
Whilst We're Waiting
Whilst we're waiting, we're also spending the time thinking about what we want to take onto the boat or more accurately what we can't take on board. What we will need? Can we live without it? Can't live without? Will it go through the doors?
A Style is Developing…
A style is developing, it will be eclectic, more out of necessity than anything else. It will be built out of what we have collected in the past, a re-evaluation of things we have & thinking we would have to part with them and then finding we don't want to part with them or don't have to. Basically, it's everything and anything. The only stipulation is it's got to be good and it's got to be cool.
Making the Cut
The types of things that are making the cut are; things of quality, things that are useful, things that are storage items.
There are a few things we want to add (I know, there's no space!); a brass ship's bell, glass & metal holders for tea lights so using candles is as safe as possible, a manual washing machine – this is proving difficult to source but we're not going to give in yet, a new mattress is also a thing we want to start out with. We also got a gorgeous new teapot for Christmas (thanks Kate) so that's solved one dilemma.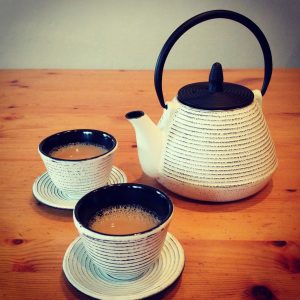 One of the larger items we have to think about is flooring. We want to lay down some form of recycled wooden flooring. We're thinking if you get the flooring right, the rest will come together. You'd think old wood would be cheap but it's astronomical in price! We've found some Ash but Oak is beyond our finances.
Material's going to soften it all down; a mixture of sumptuous and utilitarian. Think heavy, rich Acanthus-themed material and denim 🙂
We're still Waiting!
* I'm using North in the Southerner's vernacular here i.e. The Midlands rather than true North. North has moved, it officially now starts in Leicestershire according to this recent article.
rp – peace and narrowboats