As the time fast approaches our move aboard and we visit canal sites to perform our last duties as gongoozlers, we've realised rather than standing by canal bridges, we will soon be going under them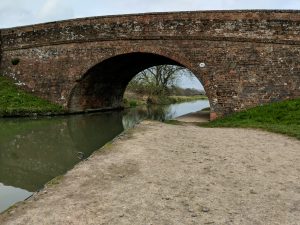 We've also started to analyse what it is that makes the move aboard so appealing. The conclusion is it's a culmination & combination of things.
Culmination and Combination
It seems to be that moving aboard a narrowboat is a culmination of things we have experienced in the past
Glastonbury – the trek in, the excitement of the alternative, the sights, smells & sounds, the Green Fields of Glastonbury, setting up camp. Lots of different areas to explore.
Camping – under canvas, making a home in the outdoors and moving from place to place. Oh, and tea from a Ghillie Kettle.
Holidays in a Campervan – setting off on an adventure with all you need, packed into every little nook and cranny.
A Land Rover Defender – its strength, engineering and industial heritage.
Outdoors – walking, exploring, map reading, photographing
In some part, living aboard a narrowboat is a combinations of the essenses of the above experiences.
Well, that's what we keep telling ourselves 😉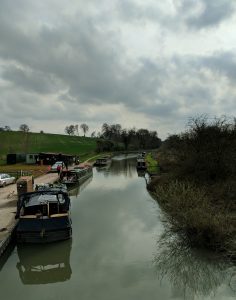 See you on The Cut.
rp – peace and narrowboats