Looking back from the deck to the stern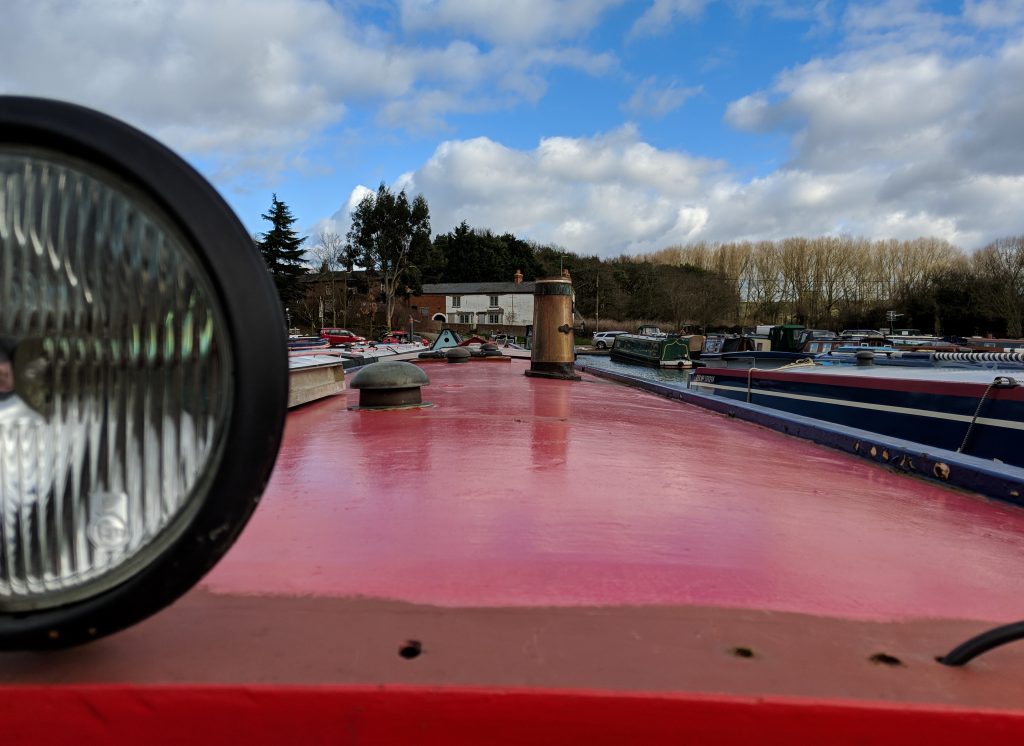 A photogrpah taken stood looking from the tug deck, along the roof, to the stern in Whilton Marina. This is the opposite view to an earlier photo so you get to see the boat from both ends. It turned out to be a beautiful day but bitterly cold.
Work to do
The roof needs a sanding & coat of paint and the mushroom vents need a polish. I'm hoping once the engine's running and the batteries are charged, the headlight is going to work.
Why do I get the feeling this is going to be like painting the Forth bridge?
rp – peace and narrowboats