Porthole Blues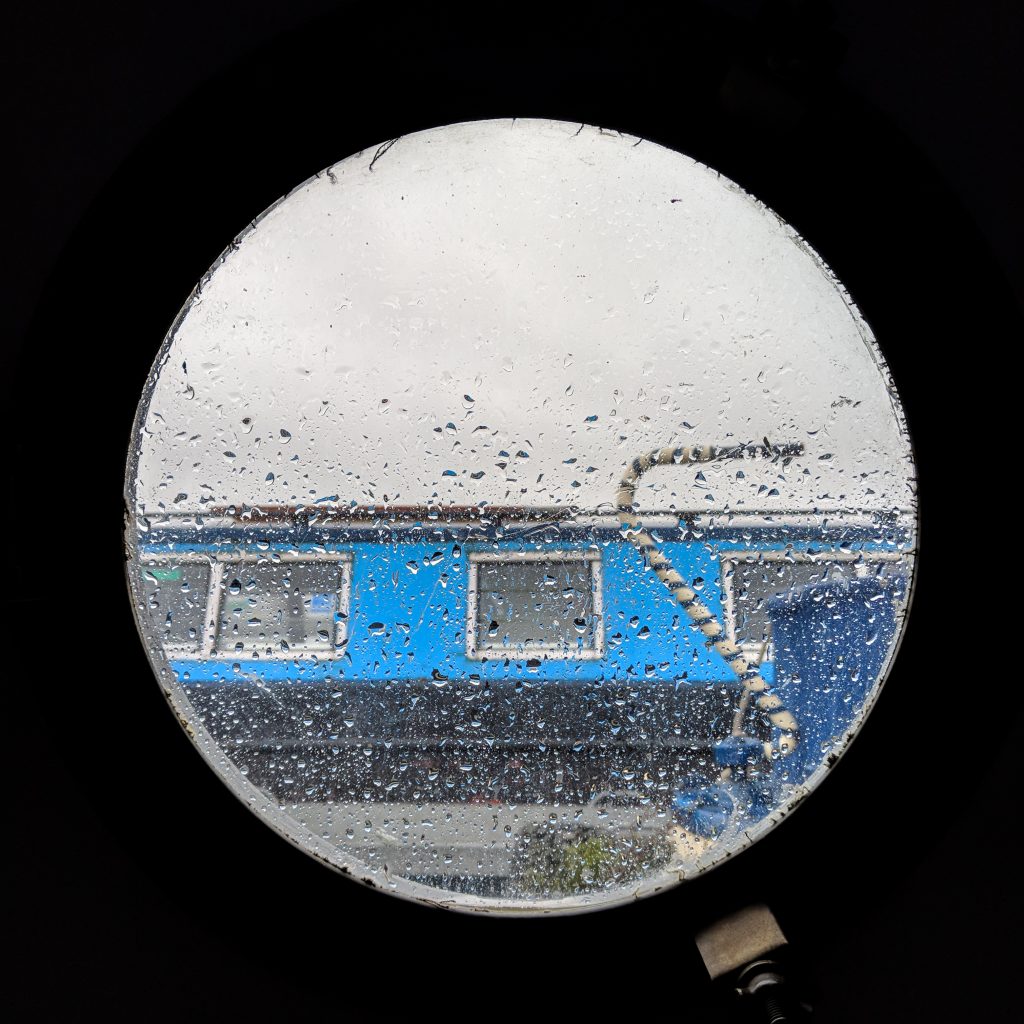 "Woke up this morning,
the rain running down my window pane.
Went back to bed, when I woke
the view was still the same.
I can't win,
I only lose.
I've got the
Tuesday Evening Porthole Blues."
Portholes
I love portholes and they're going to feature heavily as we have three of them on our narrowboat. They seem to give a totally different outlook on life. I suppose it's because we are so used to looking out of square/rectangular windows most of the time. Compare it to my previous porthole photo of the 'neighbour's' narrowboat on a drab day.
Photograph
I took this photograph on the 10 February 2018 at Whilton Marina. mu and I were aboard to take some more measurements (you don't realise just how many measurements you have to take).
Hopefully there will be more warm sunny, summery shots compared to the rainy one above.
rp – peace and narrowboats