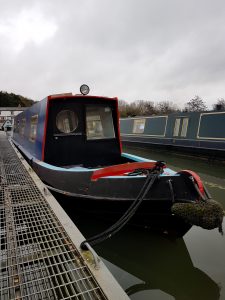 Hello World – We're Buying a Narrowboat
Hello World! We're buying a narrowboat, doing it up, going to liveaboard, going off-grid (as far as is possible) and eventually going to continuously cruise the canal network of England & Wales, visiting interesting and obscure places, both pastoral and industrial.
If you're interested – jump aboard!
Hey! Be careful, the weight distribution's critical. We've a finely tuned ballast 😉
For a regular update on progress, follow
Tales From the Bilge – life aboard a narrowboat
rp – peace and narrowboats.