Category Archives: Narrowboats
On a narrowboat, there's room for everything!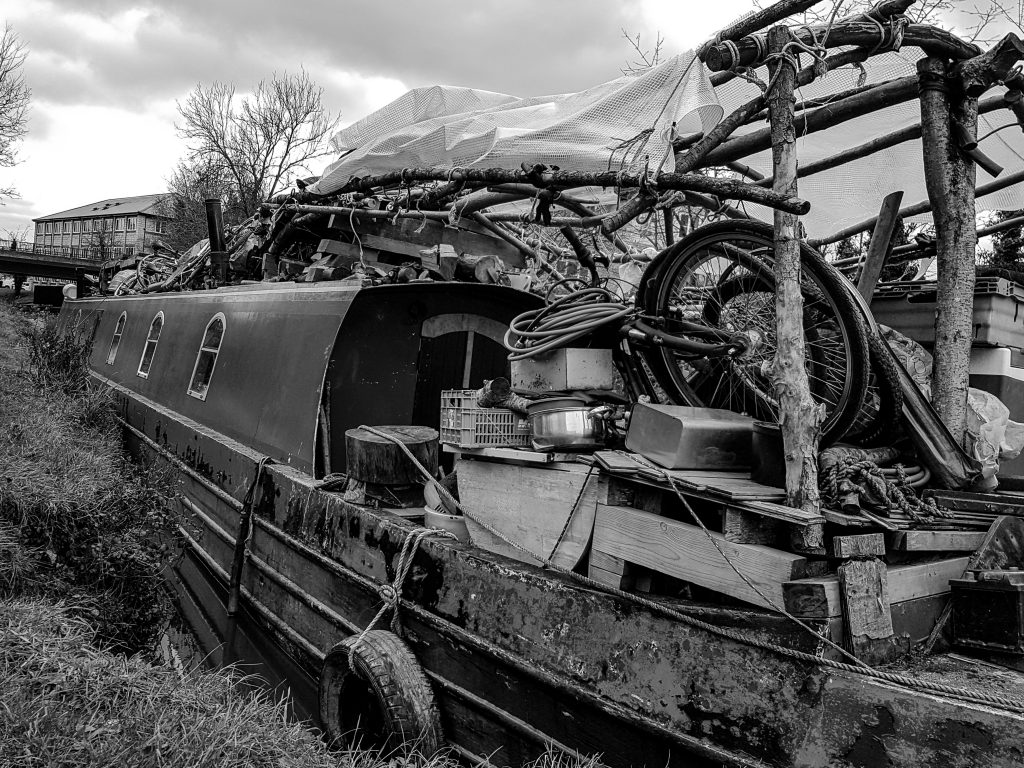 Ready for Winter
This narrowboat is fully laden, stocked up for Winter. The makeshift adaptation and patina of age make a great visual subject as well as capturing for me, the spirit of liveaboards throughout the canal network.
Picture taken on the Kennett & Avon Canal in Wiltshire in December 2017.
I'll be taking pictures of narrowboats that inspire me and posting them to show the wonderful diversity on the canals of England and Wales.
rp – peace & narrowboats