"A tour of the narrowboat?"
OK, don't get too excited. I'm going to piece together a 'walkthrough' from the photographs we have so far. You may have seen some of them in the past but bringing them together will put it all into context, I hope.
We'll start at the pointy end (or the prow, as  being a boating professional now, I know all the special names) and walk through the 'Saloon' (two shots of red eye, Barman!), on to the 'Galley', past the 'Dinette' (Burger and Fries, hold the Mayo!), quickly past the 'Head' (tee hee), to the 'Stateroom' (it will be in a state) and out through the 'back door' (not an official boating term) and out onto the 'stern' (but we will be smiling).
So, not quite the 4K video footage, on pro camera with drone camera shot inserts you were all expecting. That will come with time but funding is a little way off yet 😉
(Remember to stop and click the photos.)
The Tour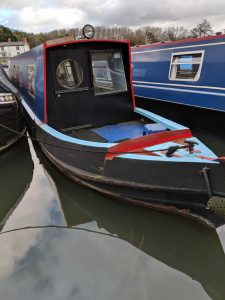 Careful not to stumble as you step aboard. Hey! It's easily done, I nearly went in.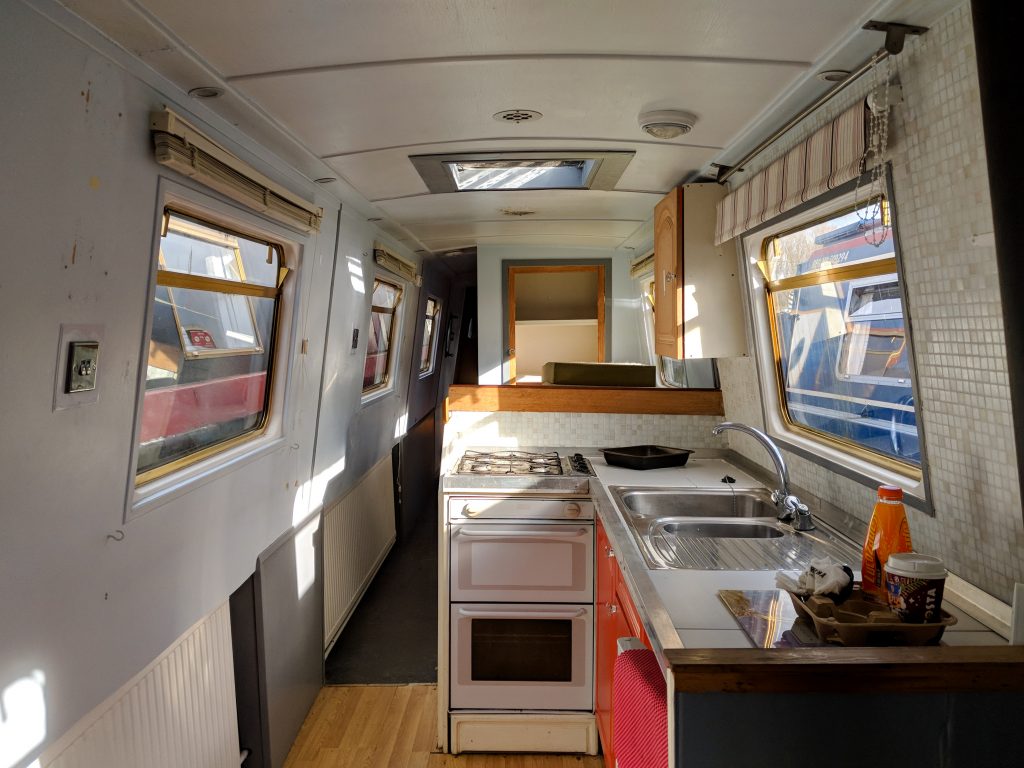 (Ignore the rubbish on the work surface, we'll tidy that up later.)
Yes, The Head. Well… Oh, no. That's not actually The Head, it's the sink, you don't use that…
This is what we're all waiting for – 'The Beast'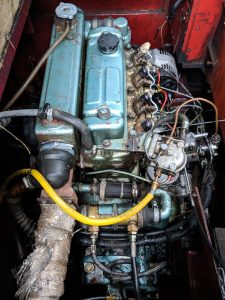 I think you'll agree, it was like we were really there!
Next Steps
Unfortunately, it's just a waiting game at the moment. Whilton Marina have work that needs doing, scheduled in with a completion date at the end of April. At this point we will take delivery (sounds important and grown up). Technically, it will be ready; it will float, move, have the ability to provide electricity & heat and will have BSS certificate. That's when we have to make it into a home 🙂
I hope you've enjoyed this little oldschool walkthrough. My eventual aim is to get to the point where I can vlog some 'Tales' on YouTube and maybe even get a Patreon account up and going. All good stuff.
Thanks.
rp – peace and narrowboats