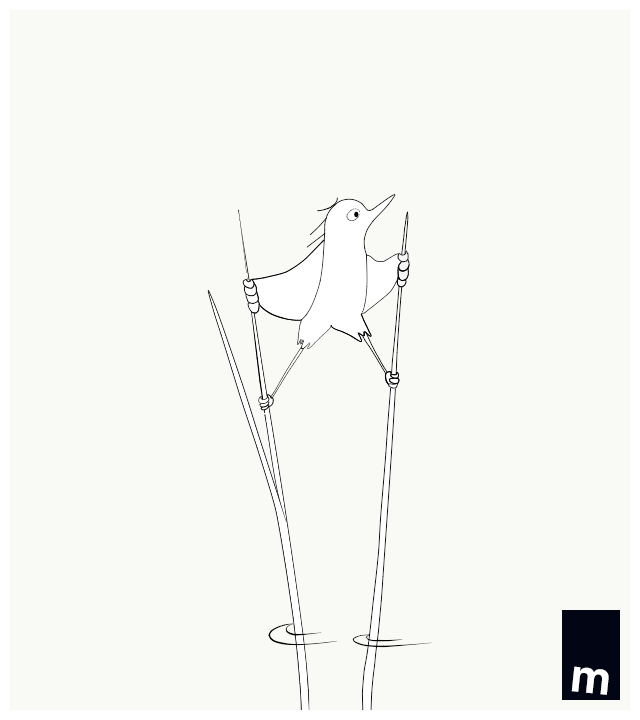 Here's a sketch of one of the character from 'Sticks in the Mud' – a forthcoming short, animated film.
mu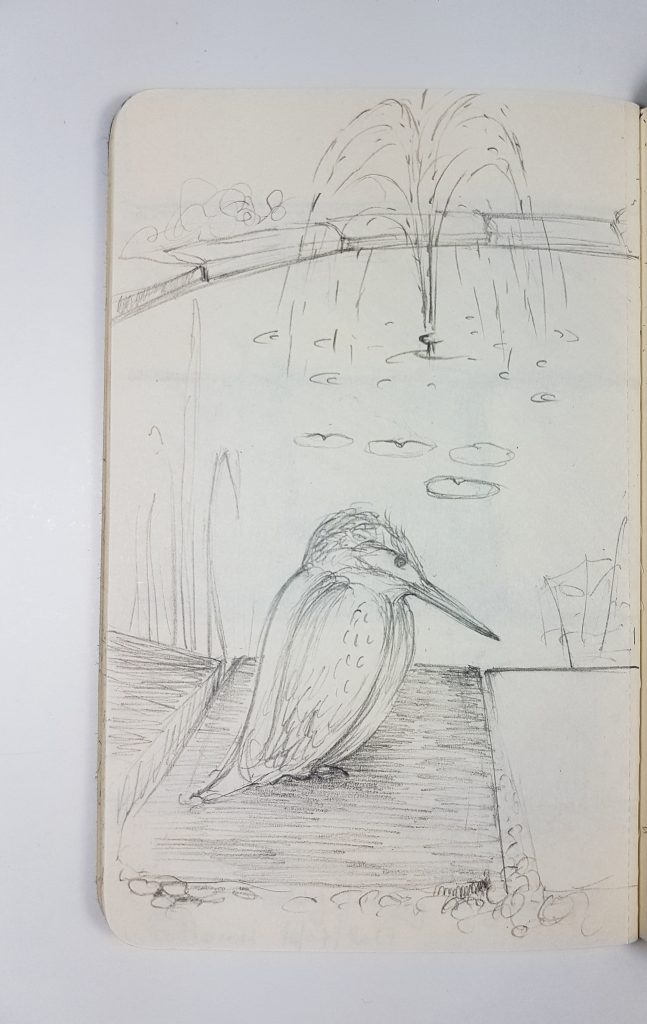 Until the other, I had never seen a Kingfisher. I'd seen them in book and on nature programs, on TV but never in the flesh (or feather). I've been working on a pond in the garden over the last few months and the times paid off. The other morning, on the paving stone, sat a baby Kingfisher!
There are no fish in the pond, so he probably won't be back but it was a special moment.
mu